Artist Larussy Romero is presenting her 'Universe Summer Collection' at the Bermuda Society of Arts until August 15.
A spokesperson said, "Larussy Romero, born in the Dominican Republic, raised in Bermuda, emerges as a captivating artist who seeks to explore God through her abstract paintings. With an innate talent for capturing the essence of spirituality on canvas, Larussy presents her debut art show, 'Universe Summer Collection,' an evocative journey into the realm of the divine.
"Guided by her connection with God, Larussy ventured into the abstract realm, where emotions, energy, and spirituality intertwine. The 'Universe Summer Collection' serves as an exploration of God's presence in the cosmos and the interconnectedness between the natural world and the spiritual realm. Through her abstract paintings, Larussy invites viewers to embark on a visual pilgrimage, discovering a profound sense of wonder and transcendence.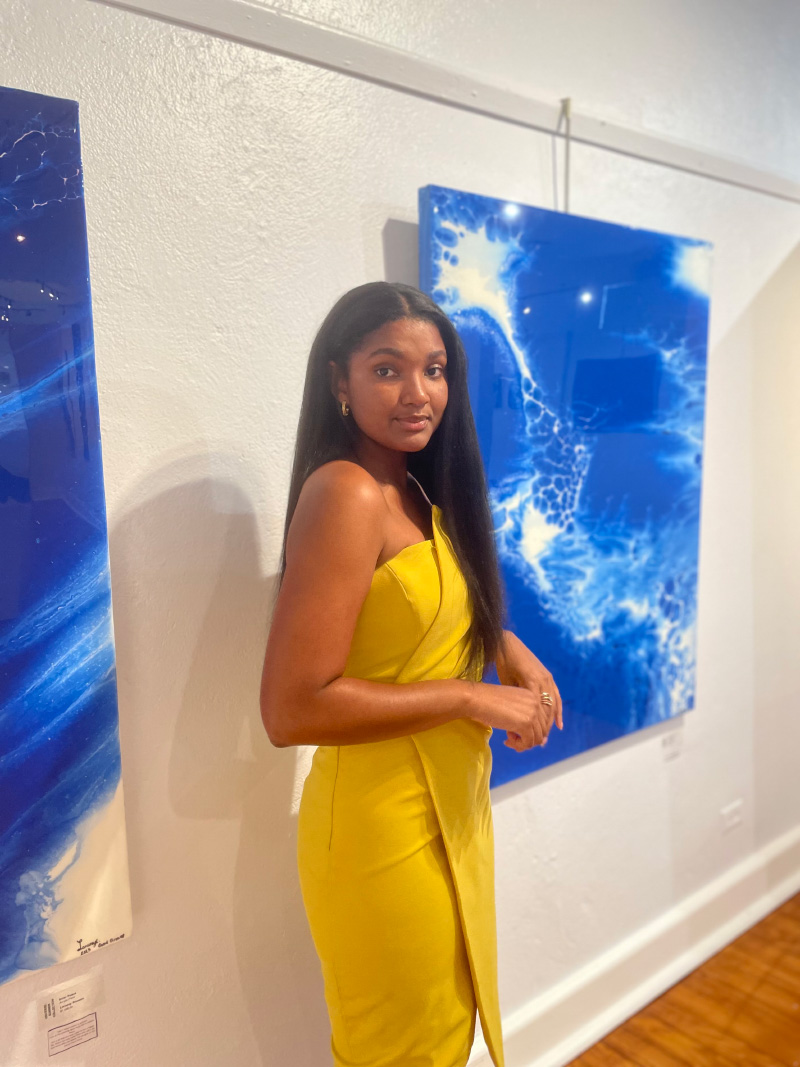 "In each artwork, Larussy employs bold brushstrokes, vibrant colors, and intricate textures, allowing the ethereal energy of the universe to manifest itself. Her unique artistic style merges the chaos and harmony found in nature, mirroring the infinite beauty and divine order she perceives.
"As she presents her first art show, Larussy embraces the opportunity to share her spiritual journey and ignite the spark of inspiration within each viewer. The 'Universe Summer Collection' captures the awe-inspiring grandeur of God's creation, the profound emotions of the human experience, and the enduring power of faith.
"Larussy's talent as an abstract artist, coupled with her unwavering devotion, breathes life into her paintings. With her debut art show, she invites you to join her in the exploration of Jesus, to immerse yourself in the vibrant colors of the universe, and to experience the transformative beauty that lies within."

Read More About
Category: All, Entertainment, News