During its port call in Bermuda, U.S. Coast Guard Tall Ship Eagle conducted a change of cadets and crew to continue its 2023 summer training deployment with  transportation support from the Royal Bermuda Regiment [RBR].
A spokesperson said, "Approximately 170 cadets and crew members disembarked Eagle and departed by air from Bermuda to return to the Coast Guard Academy in New London, Connecticut, while roughly 170 cadets and crew arrived by air in Bermuda to report for duty aboard the Eagle.
"The Royal Bermuda Regiment provided invaluable support by arranging and providing transportation between the cutter moored on Front Street in Hamilton, and the L.F. Wade International Airport."
"The Royal Bermuda Regiment is fortunate to have a long standing and meaningful relationship with U.S. military colleagues. In particular, the RBR has worked with the U.S. Coast Guard in training and operations for decades and they were instrumental in positively shaping our Coast Guard. We were pleased that we were able to assist our friends and demonstrate that we will always honor our relationship with the Eagle and the wider U.S. Coast Guard. More generally, this is just one small example of how the RBR delivers an essential capability in supporting Bermuda's interests," said Royal Bermuda Regiment Lt. Colonel Benjamin Beasley.
The spokesperson said, "At 295 feet in length, Eagle is the largest tall ship flying the stars and stripes and the only active square-rigger in United States government service. Eagle has served as a classroom at sea to future Coast Guard officers since 1946, offering an at-sea leadership and professional development experience as part of the U.S. Coast Guard Academy curriculum. This summer, Coast Guard Academy cadets completed a transatlantic voyage and experienced port calls in Azores, Iceland, and Bermuda."
"Huge thanks to the Royal Bermuda Regiment are in order," enthused U.S. Consul General, Karen Grissette. "We could not easily accomplish this large movement without the RBR's collaboration. I heartily commend Lt. Col. Benjamin Beasley, Acting Major Leonard Grant, and the entire Royal Bermuda Regiment team for their immediate willingness to support this process and their flexibility in responding to changing requirements.
"Eagle called on Bermuda after a challenging transatlantic journey as a planned port call during its 2023 summer training here in Bermuda. The Regiment safely transported hundreds of U.S. Coast Guard crew and cadets between the City of Hamilton and the L.F. Wade International Airport. Thank you to Government House and the Royal Bermuda Regiment for their cooperation and longstanding partnership with the U.S. Coast Guard," said U.S. Consul General Grissette.
U.S. Consulate General Security Coordinator Simon Groves added his praise: "I can't speak highly enough of the efforts the Royal Bermuda Regiment personnel made to provide transport for the Eagle crew and cadets over the weekend. There were many logistical changes, and it was a large task to maneuver the approximately 340 cadets and crew between arrival and departure times at the airport. The regiment successfully managed these efforts with enthusiasm and professionalism."
The spokesperson said, "Eagle is a three-masted ship with more than 22,300 square feet of sail and six miles of rigging. It was constructed in 1936 by the Blohm and Voss Shipyard in Hamburg, Germany. Originally commissioned as the Horst Wessel by the German navy, Eagle was a war reparation for the United States following World War II."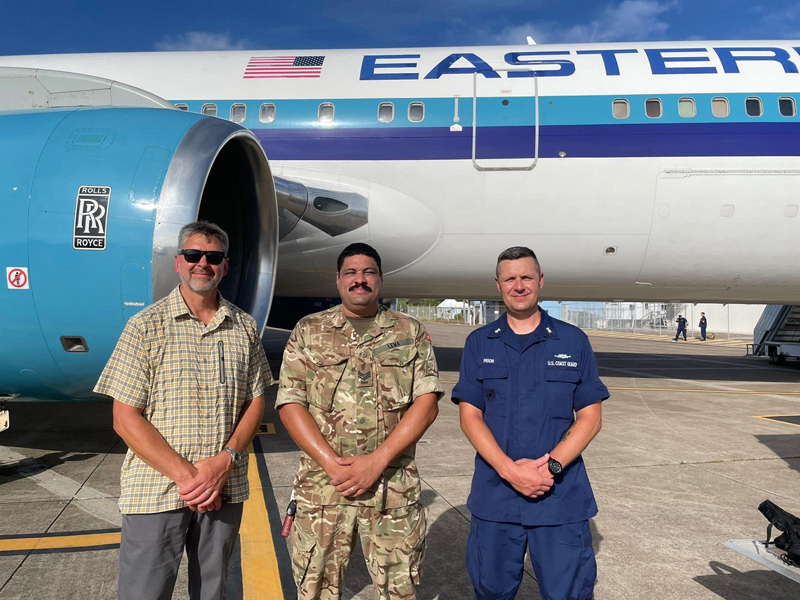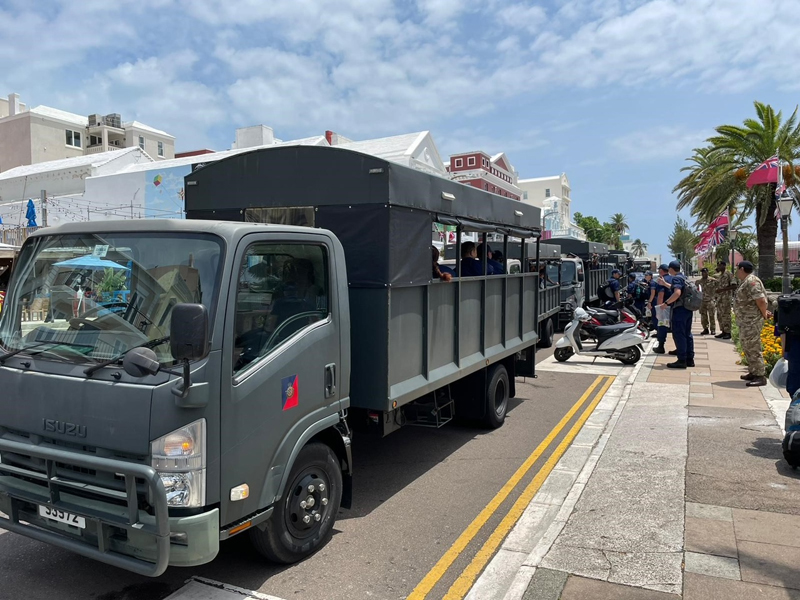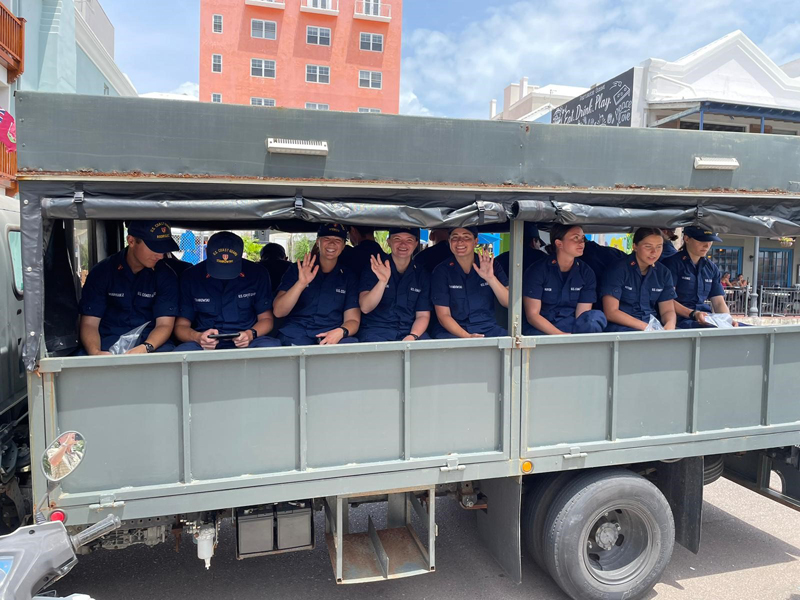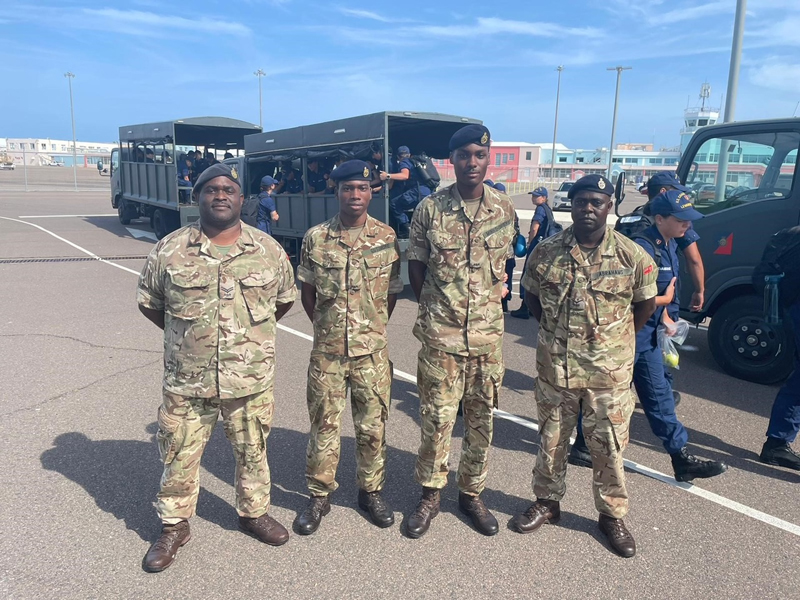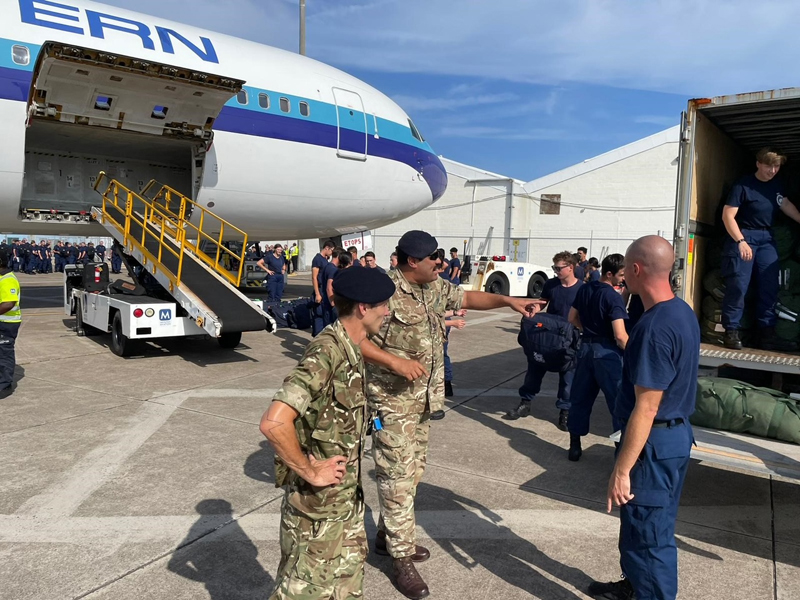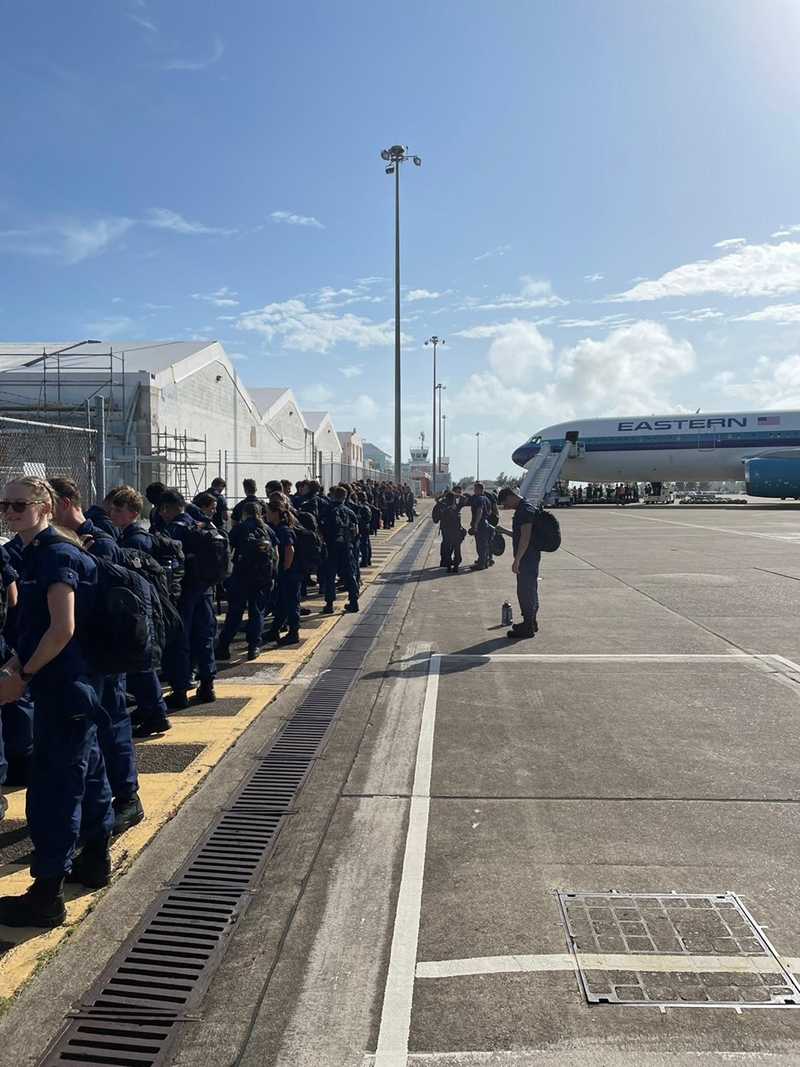 Read More About