The Inter Agency Committee for Children, Families and the Community [IAC] has announced a new name, mission and focus and said they "will now be called the Nonprofit Alliance of Bermuda, a change that helps to better capture and communicate its efforts to strengthen, unify and champion Bermuda's nonprofit sector."
A spokesperson said, "A launch event hosted at Chubb Bermuda was attended by over 100 nonprofit leaders, philanthropists, and community changemakers, including Minster of Social Development and Seniors, the Hon. Tinee Furbert, JP, MP and Minister of Education, the Hon. Diallo Rabain, JP, MP. Guests were presented with the organisation's new Strategic Plan and its Annual Impact Report.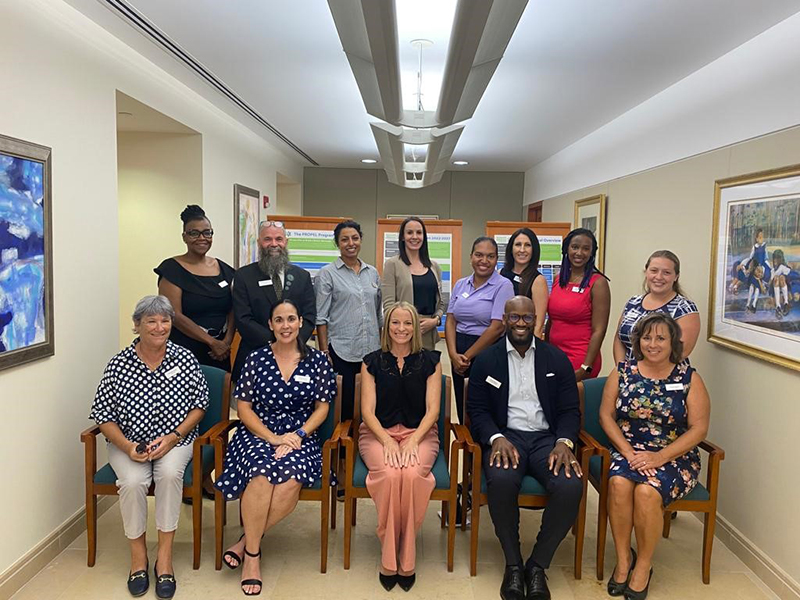 Nonprofit Alliance of Bermuda Executive Director Dr. Nicola Paugh explained the rationale for the organisation's name change. "Through our consultative process, we found that the IAC name caused brand confusion and mission-name misalignment.
"Donors, staff, board members and clients mutually agreed that our name is a barrier to understanding the full scope of our work. We believe this new name better captures our expanded focus and new mission, while honoring our grassroots origins."
A spokesperson added, "The Nonprofits Alliance's new mission is to strengthen and unify nonprofits to meet the needs of Bermuda's communities. Its vision is for a just, equitable and thriving Bermuda with a strong and connected nonprofit sector."
"As we continue to create a better Bermuda, our work will be guided by our new values, defined collectively by our staff and Board, of purpose, respect, optimism, partnership, excellence and learning organisation," said Nonprofit Alliance Chair, Dr. Sandy De Silva. "We are proud of our accomplishments this past year and know that with our new four-year strategic priorities we will propel the nonprofit sector forward."
Philanthropic leader Allison Towlson, Managing Director of the Centennial Bermuda Foundation shared her support for the organisation's new direction and its nonprofit capacity building work, saying: "The Nonprofit Alliance of Bermuda serves a vital role in our philanthropic community as the backbone organization raising the bar on the standard of our collective work.
"As donors we must recognize the importance of funding the capacity and capabilities of our nonprofit partners. The Nonprofit Alliance of Bermuda is at the forefront of providing valuable resources and tools to enable our nonprofit organizations to continue to meet the rising needs in our community."
"The 2022-23 Annual Impact Report highlights the Nonprofit Alliance's successful growth in revenue, services and human capacity, including a 30% increase in donors and donations, 29% increase in nonprofits served, and the hiring of two Strategy and Capacity Building consultants. More information about can be found here: www.nonprofitalliance.bm"
Read More About