[Written by Stephen Wright]
Charlotte Millington claimed her second medal at the Junior Caribbean Cycling Championships after winning bronze in the junior women's road race in Santo Domingo, the Dominican Republic, today [Sept 17].
Millington, who won gold in the junior women's time-trial yesterday, was closely followed in the 60K race by team-mate Skye Ferguson, who finished fourth 35sec behind.
In the junior men's category, Thomas Quarterly pulled out of the 90K road race feeling unwell because of the heat, while team-mate Cameron Morris secured a top ten finish in ninth.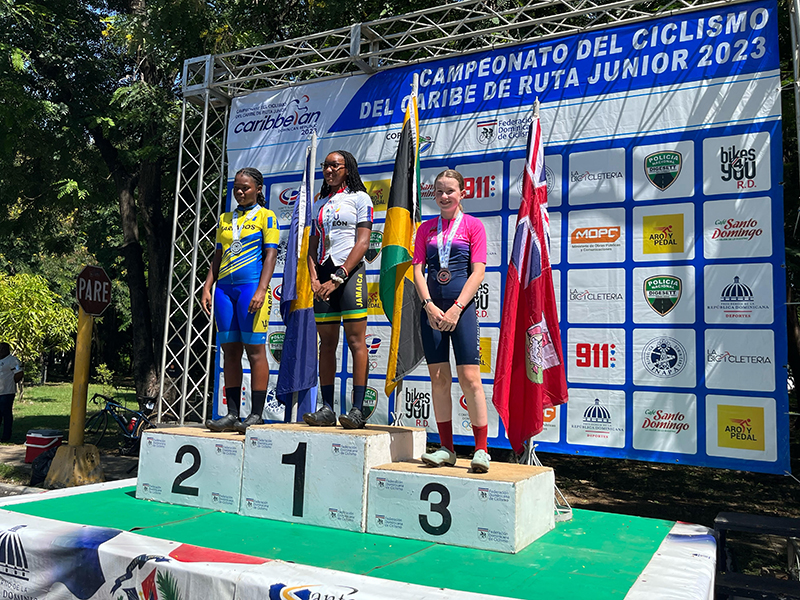 Peter Dunne, the Bermuda Bicycle Association president, said: "Our success here this weekend is a product of our development plans and the commitments of Charlotte, Skye, Thomas and Cameron.
"They have shown what can be achieved by committing to the programme and the inspiration that comes from racing for Bermuda."
Wenda Roberts also travelled to the four riders as a team manager.
The next international event for Bermuda's riders are the Elite Caribbean Cycling Championships in Guadeloupe next month.

Read More About