Bermuda's Za'Khari Turner and Victoria Davis were named as part of the 'League B Best XI' in the Concacaf Road W Gold Cup, with Concacaf noting that stand out performances from the two Bermudians.
The Bermuda women's football team won both their matches, defeating the Dominican Republic by a score of 2-0 and recording a 4-0 win over St Vincent, meaning they scored a total of 6 goals while conceding zero.
This strong showing follows after their gold medal winning showing at the Island Games this summer, where the team scored a total of 15 goals and conceded zero.
The organisation said, "The first window of League B of the Road to W Gold Cup is complete. Many players delivered top performances over the course of the matches, yet these 11 players stood out the most at their respective positions.
"Goalkeeper | Za'Khari Turner – Bermuda | Two games and two clean sheets says it all about Turner's performance. She also made 11 saves and had a clearance along the way.
"Defender | Victoria Davis – Bermuda | Davis finished as the highest-rated defender during the window, keeping Bermuda's opponents at bay with a League B-leading 10 clearances."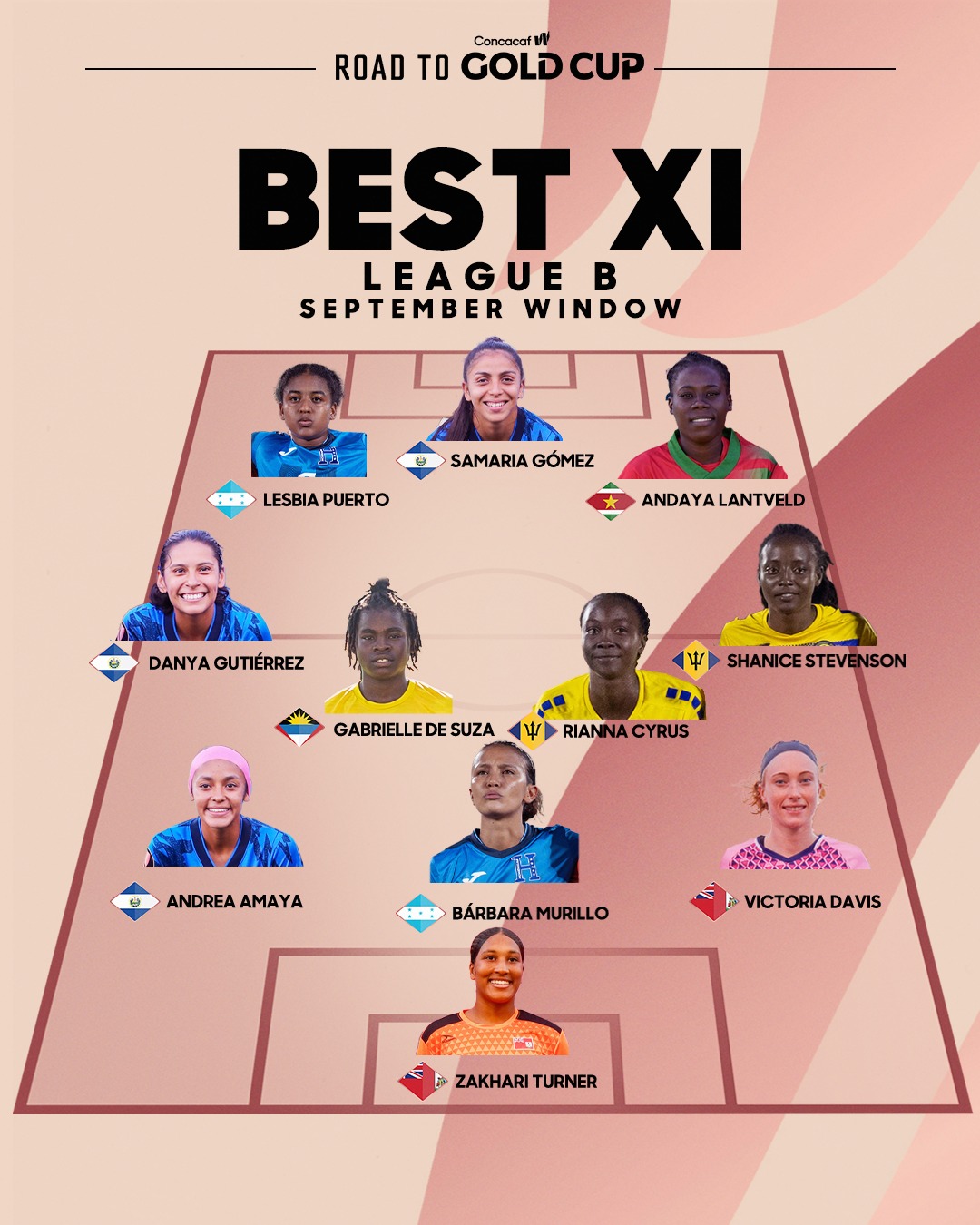 Read More About