[Updated] There has been a "wall collapse on Middle Road, just east of Flatts Post Office," this afternoon [Nov 19] the police have confirmed.
The Bermuda Police Service posted on X/Twitter saying, "Good afternoon all. There has been a wall collapse on Middle Road, just east of Flatts Post Office. The roadway is now blocked. All traffic is being diverted onto North Shore Road."
Update | Report from Don Burgess: Around 3pm, a deafening boom rattled the house perched above the road on Flatt's Hill. The home's tenant thought it was a thunder clap, but she checked outside and saw a large section of the wall collapsed spilling large concrete blocks and dirt across two lanes of traffic on Middle Road.
The tenant told Bernews, "I was in my room and I came dashing and saw the wall was all down in the road. At first, I thought it was thunder, but no, it was the wall. I am praying that nobody was under there."
She said she was "shocked" to see what happened before panic set in. The tenant added she is "going up to my sister's house. I'd rather be safe than sorry."
Update | The police said, "The roadway has now been cleared and reopened to regular traffic flow."
Update | A Government spokesperson said, "Following the wall collapse earlier today, the Ministry of Public Works dispatched crews to attend to the area.
"Workers assessed the damage and in the interim ensured that the area was made safe for passage. The road has reopened. The Ministry will provide further updates and including safety advisories regarding this incident in due course."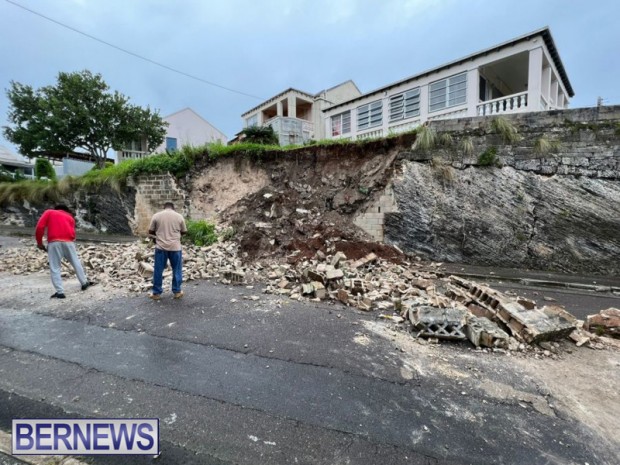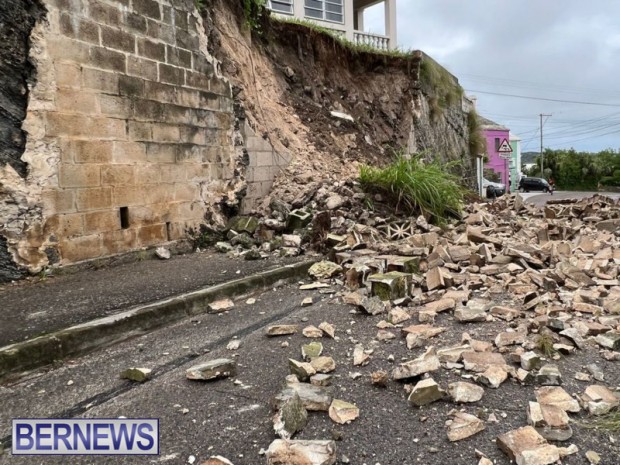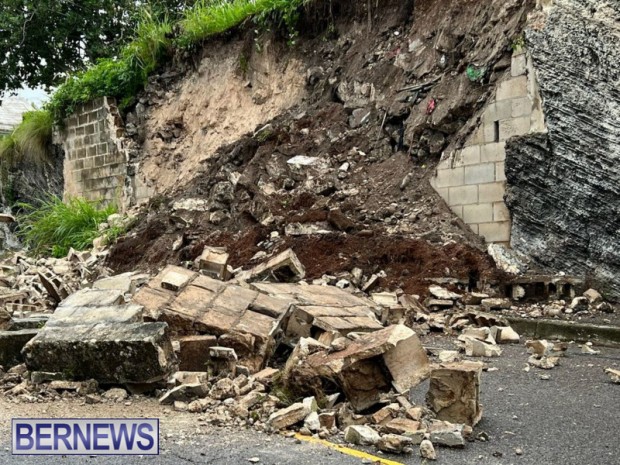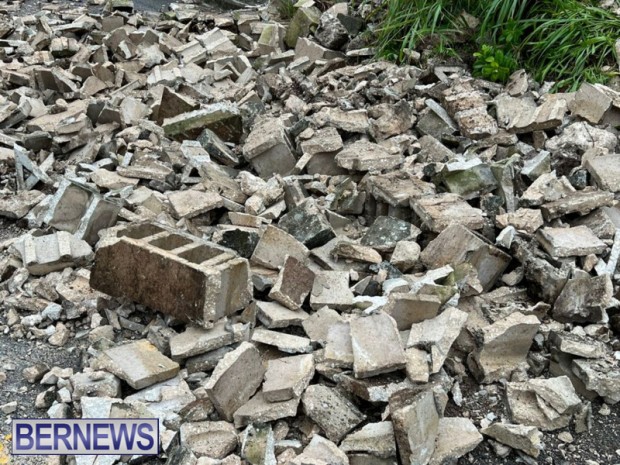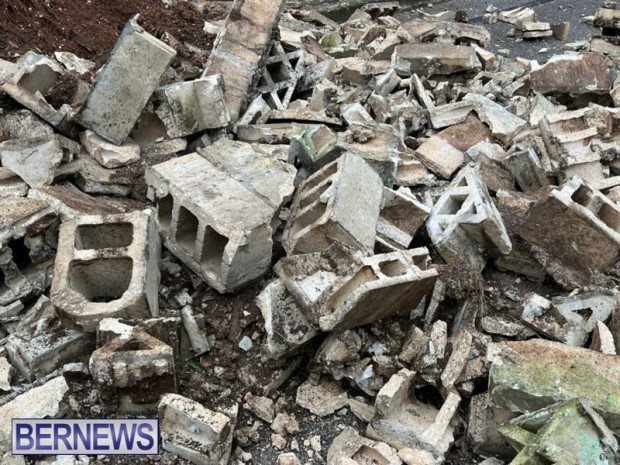 Read More About