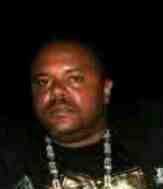 The victim of the Good Friday shooting has been named as Kimwandae "Biggs" Walker by the Bermuda Police.
The 35 year old was gunned down in front of his children during kite flying celebrations at the Victor Scott school field today [April 2]. Mr. Walker was the owner of Walker Trucking.
The Police have said that at the time of the shooting, there were a number of patrols in the area because of planned activity by the Bermuda Police Service to address the rising firearms incidents. As a result, police units were on the scene within minutes of the shooting. The police urge the community to say enough is enough and work with the police so we can prevent these crimes and obtain enough evidence to convict those involved. They are appealing for public assistance.
See here for full details of the shooting
Read More About