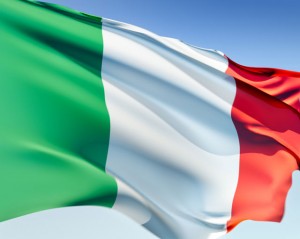 Bermuda concluded negotiations of a bilateral agreement with the Italian Republic that will, upon signing later this year, provide for a full exchange of information on criminal and civil tax matters between the two countries.
Minister Cox intends to sign with the Italian Republic following the conclusion of Italy's internal approval process, later this year. Bermuda currently has 21 signed agreements with provisions for the exchange of information for tax purposes. Bermuda has TIEAs with Australia, Ireland, New Zealand, the Netherlands, the Nordic Group (including Denmark, Finland, Iceland, Norway and Sweden and their associated territories the Faroe Islands and Greenland), Netherlands Antilles and Aruba, Mexico, Japan and Portugal. Further, Bermuda has a double taxation agreement with the Kingdom of Bahrain.
Bermuda's proposed TIEA with Italy includes all standard means to ensure due process is followed in tax information requests to Bermuda, including, for example, provisions to protect the confidentiality of information provided, as well as adhering to public policy, provisions related to protecting legal privilege, and to ensure that requests for information from Italy are relevant to tax investigations being conducted by Italian authorities.
Finance Minister Paula Cox commented on the agreement:
Bermuda's proposed treaty with the Italian Republic signifies the achievement of our strategic objective to conclude negotiations of tax information exchange agreements with all G7 countries. I am extremely pleased that we have reached this pivotal goal.

Currently, there are 160 entities in Bermuda with an Italian interest, and this agreement will, upon signing later this year, bring benefits for Italian investors in Bermuda's companies and help boost commerce between the two jurisdictions. Already, Bermuda works very closely with the Italian Republic within the OECD Global Forum on Transparency and Exchange of Information for Tax Purposes and we very much look forward to welcoming delegates from the Italian Republic to Bermuda next year when we host the 2011 Global Forum.
Leila Madeiros, Senior Vice President of the Association of Bermuda Insurers and Reinsurers (ABIR) stated:
The ongoing work of the Ministry of Finance regarding TIEAs is a testament to the commitment of Bermuda to international co-operation. Bermuda global reinsurers have an estimated 11% of the broker-placed reinsurance placed for Italy's domestic insurers and an estimated 40% of European windstorm and flood insurance to European insurers. Entering into TIEAs with European countries serves to solidify existing Bermuda business relationships in Europe.
David Ezekiel, Chairman of the Association of Bermuda International Companies (ABIC) stated:
The conclusion of negotiations with Italy will, upon signing later this year, mean further good news for the Bermuda international business sector as Italy has always been a major participant in our domicile with many Italian companies having ownership in Bermuda exempt companies and also as buyers of insurance protections. The Ministry is to be congratulated on maintaining the momentum in the signing of TIEAs with our current and prospective business partners.
Read More About