The Bermuda Police executed a search warrant this afternoon (July 14) on the home of the ex-girlfriend of escaped suspect Alvone Maybury. The ex-girlfriend, Malisa Swan, is the mother of Mr Maybury`s 3 year old son and strongly denies having any knowledge of whereabouts, or having any contact with him since his escape yesterday. The Police are shown outside her door: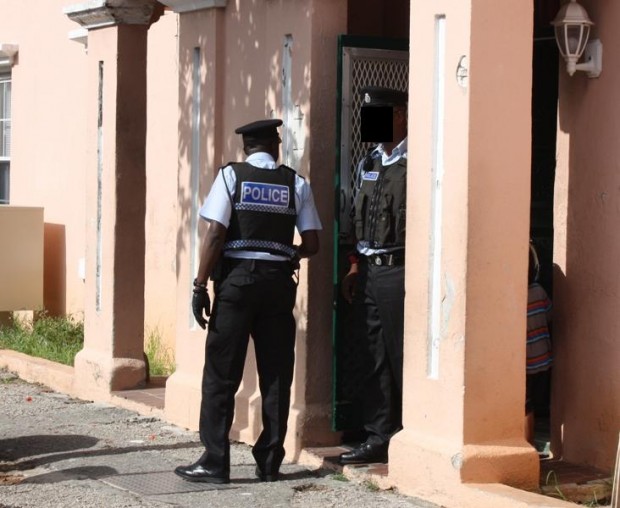 Malisa is also the sister of 3 year old Stanwondae Swan who tragically drowned recently at Ferry Reach. She and her two children live with Malisa`s mother Lisa, and Malisa strongly objected to her mother being disturbed by the Police while she is still grieving over the loss of her young son. Her overall objections to the circumstances was the pressure it placed on her mother, whom as she explained is understandably still very distraught over the loss of her son.
Malisa is no longer with Alvone, they broke up around two years ago and she has a new boyfriend, as well a one month old newborn baby. She says Alvone is not a bad guy as such, but that he has had a very hard life, both his parents died when he was young, and he basically raised himself.
The last time she saw Alvone was on Saturday when she took their son to visit him in prison. She says the prison had Alvone under special punishment for suspicion of having a cell phone, and he was only allowed one hour out a day, one meal a day, and one visit a month. She also said that Alvone told the prison guards that he intended to try and escape.
The Police blocked off Princess Street and executed the warrant this afternoon, appearing in large numbers. They broke down part of the door, which Malisa was not happy about and expressed concerns for her safety tonight, having to sleep with a door with a huge hole in it. The photo below shows her door: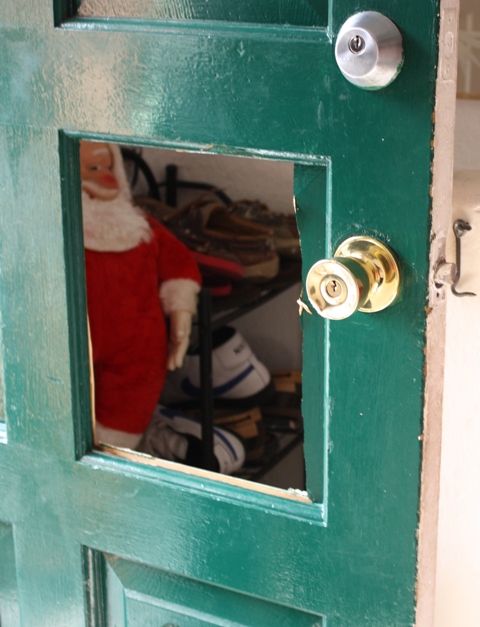 Malisa concluded stressing that she must look out for her children and her mother, and there is no chance she would risk helping Alvone in any way. She also asked the Police to catch murderers rather than harrass a grieving mother, and asked Alvone to turn himself in.
Read More About