Yesterday afternoon [Nov 1] Laverne Furbert was sworn in at Government House, making her first appearance in the Senate. Senator Furbert joins new Senators David Burt and Cromwell Shakir, as well as returning Senators Kim Wilson and Colonel David Burch.
The mother of two sons, her oldest son is filmmaker Vanz Chapman, and her youngest son David is obtaining his Ph.d from the Royal Holloway University of London in the Department of Geography. Senator Furbert is the proud grandmother of five, and can often be seen out and about with her grandchildren.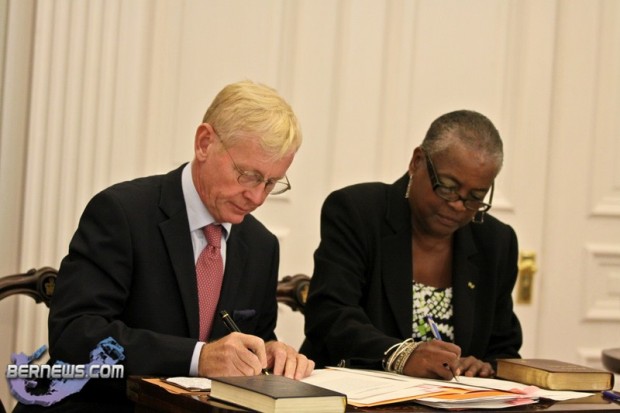 A frequent and well known radio talk show caller, Senator Furbert has been a strong defender of the PLP for many years. She was a recipient of the PLP's Drum Major Award in 2007.
Senator Furbert has been an active member of the Bermuda Progressive Labour Party for almost 40 years and has held various offices in the Party, both at the branch level and at the national level. She has stood for election for the PLP for various years from 1982.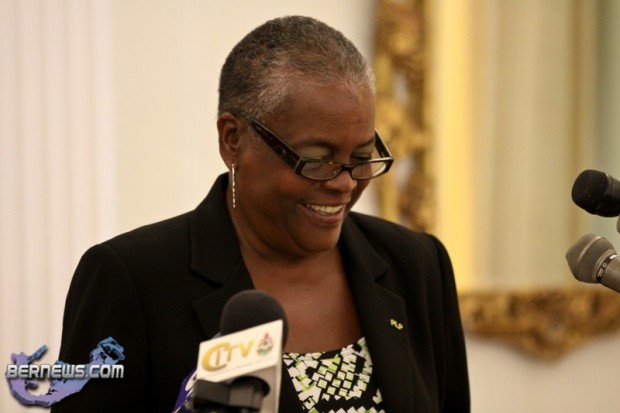 Proving the old adage "its never too late", at the age of 50, Senator Furbert enrolled in the Bermuda College, earning an Associate of Arts Degree in 1999. She is presently employed at the Bermuda Industrial Union and she also writes for the Workers Voice.
Senator Furbert, a strong supporter of Premier Paula Cox during the leadership challenge, received the loudest applause of any of the new Senators at the ceremony at Government House yesterday. Seen as a controversial figure in some circles, and a dedicated party member in others – Senator Furbert is considered by most to be a true PLP stalwart.
Below Senator Furbert is sworn in:
You can view more videos/bios of the 2010 Cabinet appointees by clicking here.
Read More About