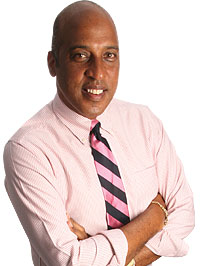 [Written by Cole Simons, Shadow Tourism Minister]
The takeover of the Belmont-Newstead hotel operations is bad news for Bermuda.
It closes out a fully Bermudian operation. It casts doubt on the Island's tourism viability. It raises concerns about other hotel properties and the bank's own obligations. And it makes us wonder whether the Government has marched Bermuda to the brink of tourism collapse.
There is plenty of blame to go around for this sad situation, but there is no doubt the Government's failure to make tourism work lies at the bottom of it.
There are two points in this regard:
One is the Government's proven inability year after year to attract sufficient numbers of visitors to our shores; and
Two is the Government's failure to act in a timely and effective way to help hotel properties sell fractional units despite the industry's Government-facilitated commitment to them.
High tax rates for the purchase of these units – significantly higher than competing jurisdictions – reflect the Government's subordination of market realities to cover its own out-of-control spending.
Developers had been pushing Government for purchase tax relief for years, but there was no relief – and then not enough –until 2010 when the market had effectively collapsed.
We think the Government should have had a place at the table at some point to see if an arrangement could have been made to keep the Newstead-Belmont properties operating as fully engaged hotel operations.
But our sense is that the Government has lost sight of the big picture. Here, after all, was a young Bermudian who responded to its call to modernize and upgrade the tourism product. He committed 10 years to doing just that, maintained a nearly 100% Bermudian operation and when things got tough the Government was AWOL.
Hotel operators are telling us this is the is the worst winter they've ever faced, and that there will be close calls before visitor numbers pick up in the spring. If the Government wants this industry to survive it needs to be attentive to its needs and nimble enough to help in time.
Read More About