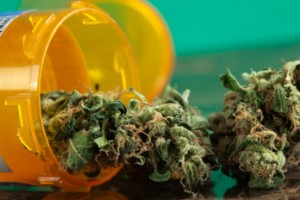 The Young Progressives have released a statement laying out a proposal to decriminalize drugs, and to have them placed in the hospitals, clinics and rehabilitation centers and controlled by Government, saying "When there is no profit in the streets the product has lost its value, and all criminal activity associated with illegal drugs comes to a stop."
The group has proposed "The first steps to implement our proposal is to pass legislation amending the present legislation allowing all drugs to be administered under the care of a doctor and with treatment available as dispensing by prescription."
The group, which although it bears a similar name is not a branch of the PLP, is a grass roots and community based movement. Members of the group include Gershwyn 'High Priest Shiloh' Smith and Cleveland Simmons, with businessman Michael A. Markham acting as an advisor. Mr Markham said the group emerged initially many years ago and previously worked on music and community development programs and "recently in light of extreme stress in the community and the destruction of community by the drug gangs and gun violence that the group felt it needed to speak out and present to its proposed solutions to the countries problems."
Gershwyn Smith previously made a presentation to the Parliamentary Joint Select Committee saying: "All drug substances should be medicalized and placed in the hospitals, clinics and rehabilitation centers and controlled by Government. This aspect of the program will take illegal substances out of the street by taking the profit out of the street. Sick people or addicts or patients can register with the program and get their medicine at cost price, which may be sixty cents a day instead of fifty to five hundred dollars a day at street level calculations, depending on the extent of the individual's addiction."
"Now we will have the opportunity to encourage the addicted (in their own time) to try to clean up through educational and other programs made available. When there is no profit in the streets the product has lost its value, and all criminal activity associated with illegal drugs comes to a stop. The patient registered with the program must be treated with respect and their identity protected from scandal. "
The group said "We believe this program will be financially self sustainable and at the same time will reduce the break-ins and robberies by addicts who need increasing money to feed their addiction.The funding of Government drug rehabilitation programs will be designated and be specifically tied to the 5% part of the sales tax on prescriptions. The disbursement to the Government and other recipients of the tax will be done on a quarterly basis."
The group's proposed legislation is below:
We believe the proposed program should be regulated and directed under the Department of Health.

The first steps to implement our proposal is to pass legislation amending the present legislation allowing all drugs to be administered under the care of a doctor and with treatment available as dispensing by prescription.

The legislation will further provide for a prescription tax of 12% on each prescription of which 5% goes to the doctor, 5% to the designated Government Health and drug rehabilitation account and 2% which goes to the pharmacy and dispensary.

There would be a list of Health Department regulated and approved dispensaries, clinics and pharmacy outlets island wide that will carry the medications.

If a person who places themselves under the care of a doctor for the care and treatment of addiction and does not have the financial resources there will be a provision for direct care at the Government Clinic at no cost.
Read More About