Yesterday [Feb 14] Health Minister Zane DeSilva attended the Continuing Care Unit's Annual Valentine's Luncheon at King Edward Memorial Hospital. The luncheon is organised by CCU's Activities Team, headed up by Capri Smith, which runs daily activities to improve the quality of life of hospital residents. The luncheon is a celebration of Valentine's Day for residents, which includes a lunch, music and dancing.
The Minister is pictured below dancing with 89-year old Mary Hartford: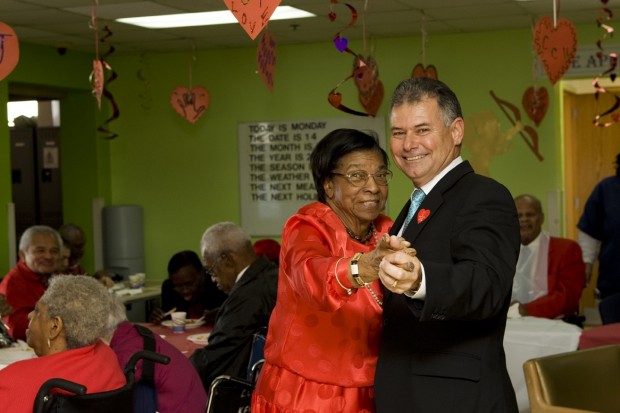 Pictured below is Minister DeSilva receiving a special Valentine's Day card from the residents of the Continuing Care Unit. He is pictured with CCU's Activities Coordinator Capri Smith and CCU resident Mary Hartford: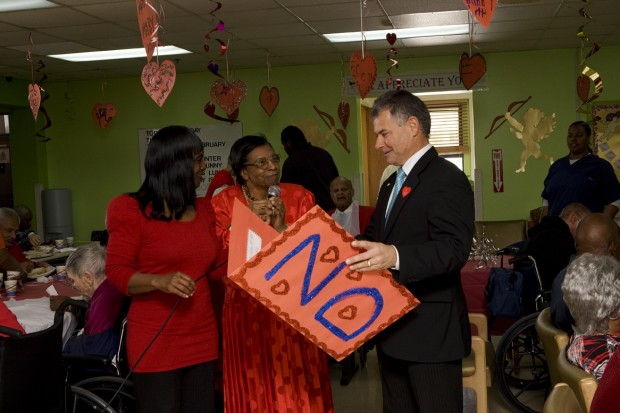 The Continuing Care Unit has 120 beds and is home to seniors and the young disabled who need long-term care. The Director of CCU is Mrs Kereen Richards. In the year April 2009-March 2010, the average length of stay at CCU was just over 681 days.
Related Posts