Following a meeting held last night [Apr.20] the Bermuda Public Services Union [BPSU] is reported to be calling for all civil servants to march to the Cabinet Office next week Tuesday [Apr.26] at 10am.
A flyer which is being emailed around, and has been obtained by Bernews, says the demonstration is to voice the membership's concerns. The flyer says should "the membership agree to take a 1.25 percent pay increase or salary freeze, the Government should agree there will be no redundancies at all or no wage cuts whatsoever".
The flyer also "take all general and reasonable steps to advocate a price freeze for all essential products and services and to consider taking a paycut from their Ministerial salaries."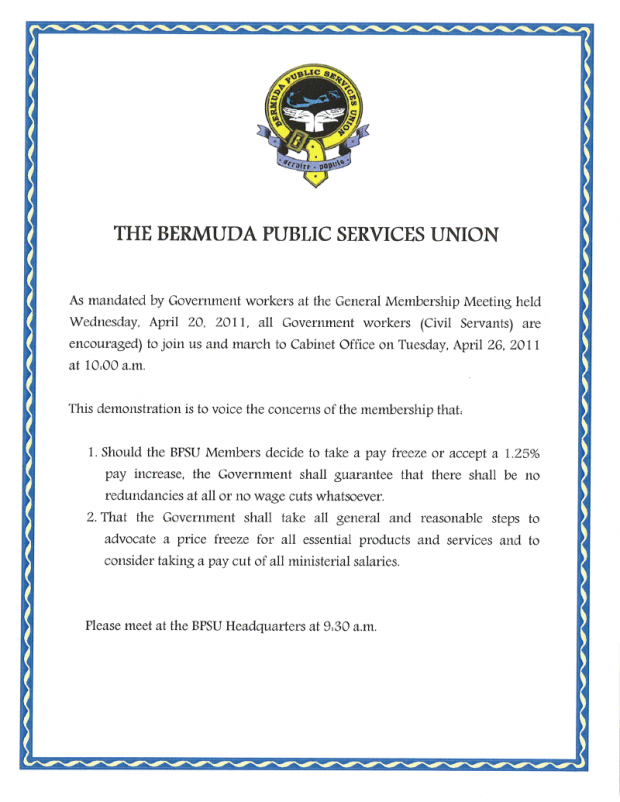 According to their website, the BPSU represents more than 3,500 white-collar members within Government, quasi-Government and private sector businesses.
BPSU president Kevin Grant has already publicly called on Government to introduce measures including a freeze on food prices if the union accepts the 1.25% percent wage offer.
Read More About