CADA, Encouraging Responsible Alcohol Behavior, recently received two check donations towards their on-going alcohol awareness campaigns.
Nothing To Do In Bermuda held a golf tournament in June at Fairmont Southampton and raised $700.00 which they donated to CADA. Founder of the organization, Claire Hattie said, "Nothing To Do In Bermuda was created in March 2010 and this is the first major golf tournament that we have held. I am pleased to present this check to CADA for the outstanding work they do in the community."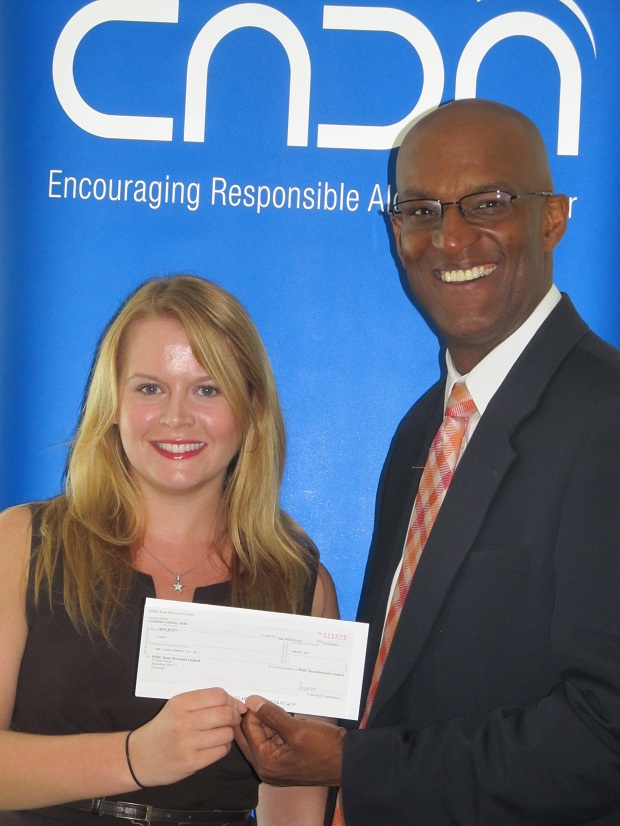 On receiving the check, CADA Chairman, Mr. Anthony Santucci, stated, "On behalf of CADA, I am happy to receive this check which will be used to help continue the awareness programs we have in place to prevent underage drinking and to reduce drinking and driving."
Additionally, CADA was presented with a check from the Caledonian Society who selected the organization as one of three local charities to receive the proceeds of their fundraising activities. Caledonian Society President and CADA board member, Mr. Scott Devine, made the presentation to his fellow board members.
During the presentation, Mr. Devine said, "As a member of CADA's board, I am very pleased to stand here wearing a different hat, as I present this check for the important and life-saving work CADA does. We look forward to a continued partnership."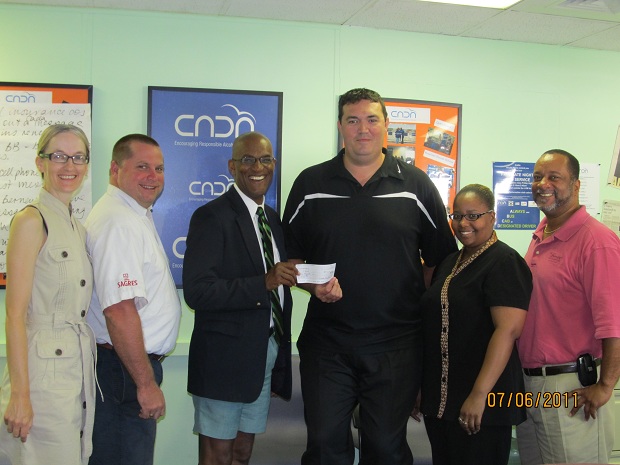 Mr. Santucci added, "We thank the Caledonian Society for their generosity and for making this donation to CADA for our Let Us Drive service. Let Us Drive is available every Friday night to provide safe transportation home for people who may have been out drinking on a Friday night and we are pleased to have The Caledonian Society join as a supporting sponsor to ensure this service continues to be available."
Mr. Santucci concluded, "With Cup Match around the corner CADA will continue to highlight the benefits of putting a plan in place before going out to drink and to remind people of ABCD – Always use Bus, Cab or Designated Driver."
Read More About
Category: All