The Corporation of Hamilton has continued its support of CADA, donating $2,500 to the charitable group in order to help further the 'Let Us Drive' service.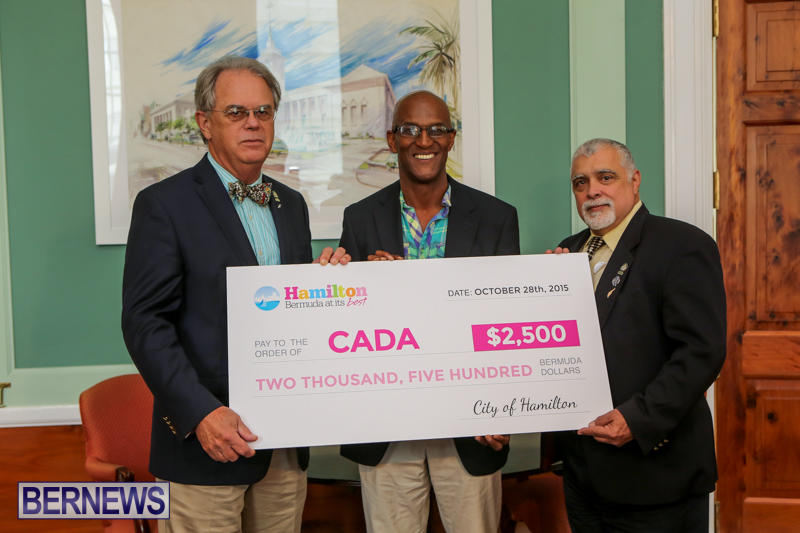 'Let Us Drive' is a free late-night transportation service available every Friday night from 3.15am to 3.45am from Reid Street outside the LOM Building, aimed at discouraging drinking and driving by providing safe rides home.
Since May 2007, 13,293 people have been driven home safely as a result of the programme. For more information about this service, please call CADA at 295-5982.
Read More About