The Cup Match cricket on Friday wasn't the only great sporting performance by local athletes that day – as halfway across the world in China, Bermudian swimmer Roy-Allen Burch shattered the Bermuda record in the 50 metre freestyle and qualified for the 2012 London Olympics.
Mr Burch was joined by Julian Fletcher and Kiera Aitken in represented Bermuda in 14th FINA World Championships in Shanghai, China. National Swimming Coach Ben Smith said, "In January when Roy completed his move from Germany to Charlotte North Carolina he had a set of goals to accomplish. He was going to join the Mac program and try to get a chance to work with their elite team under the guidance of world renowned coach David Marsh."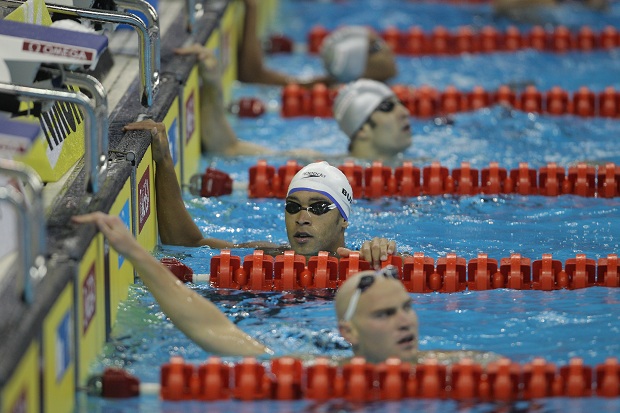 "It was his hard work in practice that allowed him to get the opportunity to practice with the elite team a couple of times per week. As he improved they gave him more practice time. As he reached more finals at the Grand Prix meets the program embraced him even more and he was allowed to prepare for World Championships along with the elite program."
"The next goal was to make his qualifying time for the 2012 games while setting new National records in his main events. On Friday morning in Shanghai while most of Bermuda was continuing their Cup match festivities, Roy became the first Bermudian to go under 23 seconds in the 50 freestyle."
"His time of 22.69 shattered his National record of 23.10 and gave him the Olympic qualifying time that he came to achieve. Smith said, "The race was very exciting with Roy completing the 50 meter race without a breath using is new straight arm stroke and finishing by winning his heat. He was able to finish in 28th overall position only 3 tenths separating him from a semi-finals birth."
"Accomplishing these first two goals has allowed him to create great opportunities for him to reach his future goals of competing in the finals at the London games and setting the positive example for the young Bermudians coming behind him." Mr Smith said.
Read More About