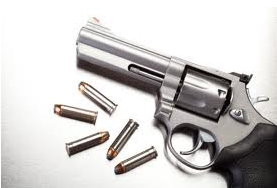 A suspect arrested in connection with a Chicago bank robbery was planning to flee to Bermuda after the heist according to the newly-unsealed criminal complaint.
Kenneth Conley, who worked at a Windy City strip club is accused of robbing a suburban bank, allegedly arriving at work shortly after the robbery to repay $500 he owed another club employee and flashing an unusually large amount of cash.
Mr. Conley, 37, allegedly arrived at Club 390 about two hours after stealing nearly $4,000 from MB Financial Bank in May, according to the criminal complaint.
Wearing the same black suit and white tie the bank robber wore, Mr. Conley paid off his loan and told co-workers he was catching a flight to Bermuda the next day, according to the complaint.
According to a report in the "Chicago Tribune", shortly after 1 p.m. on May 13 a well-dressed bank robber wearing what looked like a clear plastic radio earpiece in one ear walked into the bank and showed a teller a black pistol he had tucked in his waistband.
The robber allegedly told the teller there "six bullets in the gun. If you don't give [the money] to me, I will put them in your head."
He then allegedly took the cash and walked out of the store parking lot.
About a week after the robbery, Mr. Conley was arrested after he was alleged to have pointed a gun at another person.
Police recovered a black BB gun and suit coat from the vehicle, according to the complaint. The bank teller later identified Mr. Conley as the robber in a photo lineup.
He denied robbing the bank in an interview with authorities on May 25 and then apparently vanished. Charges were filed against Mr. Conley in July. Late last month, he was arrested in Southern California.
Mr. Conley, who is being held without bail, is scheduled to appear in court in California on Tuesday for a hearing to confirm his identity, records show. He is scheduled to make his first Chicago court appearance on October 26.
Read More About