[Updated] This evening [Oct.27] a Police car was involved in an accident which saw it crash into a wall on Somerset Road. The incident was apparently a two vehicle collision involving the police car and a private car, with at least one of the car occupants sustaining minor injuries.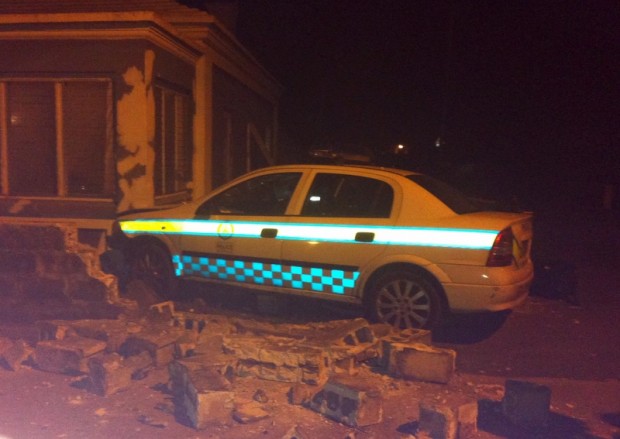 Police presently have the road blocked off while they investigate the incident, and bystanders have gathered to watch the proceedings. Details of what occurred are unclear at this time, however we will update with an official statement as able.
Update 10.57pm: Additional photos…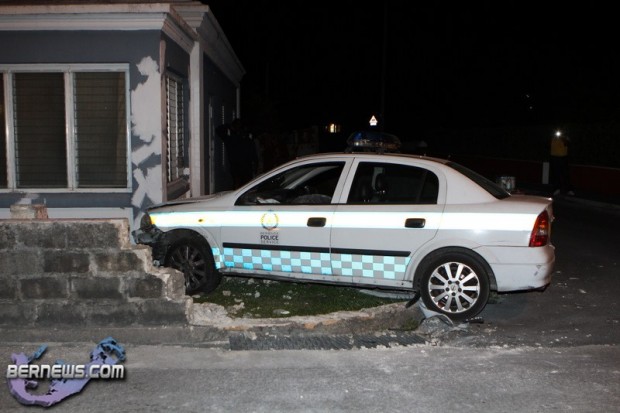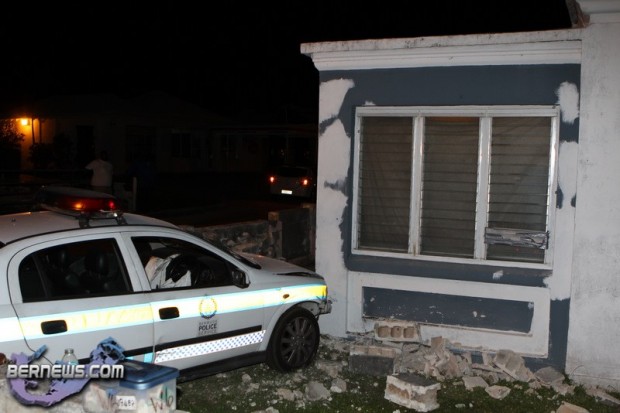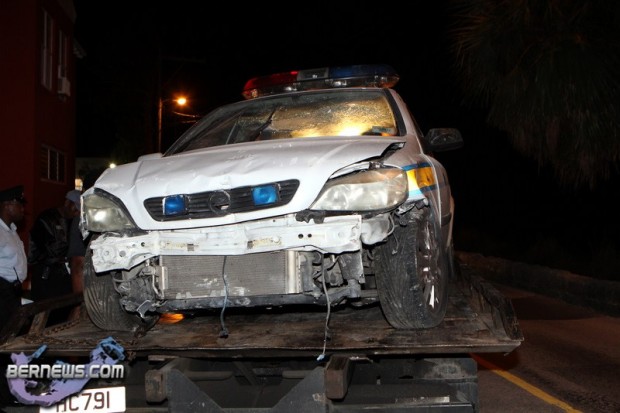 Update 11.22pm: The road is now open to traffic. Video of car being removed
Update Oct.28: Police statement
Around 8pm on Thursday October 27th, Police responded to a report of a two vehicle collision on Somerset Road in Sandys near the junction with Gilbert Lane.

It appears that a private car was travelling on Somerset Road and a marked police car was travelling on the same road responding to an incident with its emergency equipment activated when the vehicles collided.

As a result, the police car also collided with the wall of a nearby property. The officer driving the police vehicle was not injured and the driver of the private car, a 31 year old Sandys man sustained relatively minor injuries and was assessed at the scene by EMTs.

Inquiries into this incident are underway.
Read More About
Category: Accidents and fires, Accidents/Fires, All, News, News, Photos