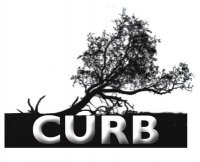 CURB announced the launch of its first Racial Justice Conference on Saturday 31st March 2012 at the Fairmont Southampton Princess from 8:30 am – 5:00 pm, with Pre-Conference Workshops occurring on Friday 30th March 2012.
The theme for this year's conference is "Bermuda's Criminal Justice System: Intent & Impact". The Conference goals are to raise awareness as to the intent and impact of our existing criminal justice system; evaluate and discuss what is already being done; look for
A statement issued by CURB said, "Bermuda-based ideas and solutions to help improve interagency collaboration; encourage community involvement; understand the root causes and, most importantly, offer solutions to the increasing violence in our community.
"A number of local and overseas speakers have been invited to present. Of note internationally renowned Dr. Michelle Alexander will be the keynote speaker at the Conference.
"Dr. Alexander is a longtime civil rights advocate and litigator and author of the powerful book The New Jim Crow: Mass Incarceration in the Age of Colorblindness, now in its 10th printing.
"A brilliant and dynamic speaker, Dr. Alexander has been featured on The Tavis Smiley Show, Bill Moyers Journal, Democracy Now, and C-Span's Washington Journal, The New Jim Crow has become an overnight phenomenon, sparking a much-needed conversation-including a recent mention by Cornel West on Real Time with Bill Maher about ways in which our system of mass incarceration has come to resemble systems of racial control from a different era.
"Pre-Conference Workshops will be held 9 am to 5 pm on Friday 30th March 2012 and will focus on Structural Racism in the Criminal Justice System: The Need for Change.
"By examining historic and present policies and legislation this workshop aims to raise awareness around the root cause of many of today's social ills and economic disparity.
"This workshop will help individuals and those in the criminal justice system gain a greater understanding as to how structural racism continues to undermine best intentions and play out in unintended consequences; and provide strategies to counter its ongoing effects.
"Social Justice Mediation, which uses a social justice lens to respond to how identity and power imbalances affect the development and resolution of conflict. The Social Justice Mediation Model was developed in response to the pattern that has emerged in the field of mediation which reveals that mainstream mediation is not equally serving all segments of the population.
"Despite the demonstrated success of mediation, recent research shows that it also routinely reproduces privilege both structurally within the institution and interpersonally between disputing parties. Social Justice Mediation Training undertakes a critical examination of how and why this occurs in the mainstream approach to mediation and investigates new strategies that account for privilege and works to remove it.
"This workshop will be held under the auspices of the Social Justice Mediation Institute and led by Leah Wing and Deepika Marya.
"The kind of issues to be covered in the Conference presentations and workshops will be:
· Public perception of crime/punishment and the community's response for more punitive measures.
· Rise in violence and legislative response (PACE/Section 315F)
· Criminalization of black men – is this happening and what is the solution?
· US Stop List – what can we do?
· Social Justice… what does this mean in a criminal justice context?
· Are we protecting our civil liberties?
· War on Drugs – is the war working?
· Structural Racism and the criminal justice system: is it present and what can we do?
· Change in crime patterns and how this has affected the psyche of the Bermudian population?
· Restorative Justice – solutions that promote repair, reconciliation and the rebuilding of relationships by those who are harmed, the perpetrators and their affected communities.
"CURB has reached out to all agencies involved in the criminal justice system to attend and/or submit proposals, including the Department of Corrections, the Bermuda Police Service, the Bar Association, members of the Judiciary, Social Agencies, Prison Fellowship, and would ask for any agencies and/or individuals that have an interest in attending/participating to contact us at 542 2872. Registration costs will be $195 for the two-day conference or $125 for just one day.
"There are reduced rates for charities of $150 for the two-day conference or $100 for one day and students at $75 per day. Registration will be available on our website early February.
"We hope the whole community will support the Racial Justice Conference, which will educate, raise awareness, foster inter-agency collaboration and provide solutions to the community for moving forward. Please save the conference dates."
For further information/questions please email curb@northrock.bm or call the CURB office at 542 2872.
Read More About
Category: All