On Friday, March 30th, Bermuda Brazilian Football and HSBC concluded the 2nd Annual Life Skills Graduation at Whitney Institute Middle School on Friday, March 30th.
BBFS presented 10 of the 16 life-skills participants with a certificate from HSBC Bermuda, recognizing their academic and football achievements.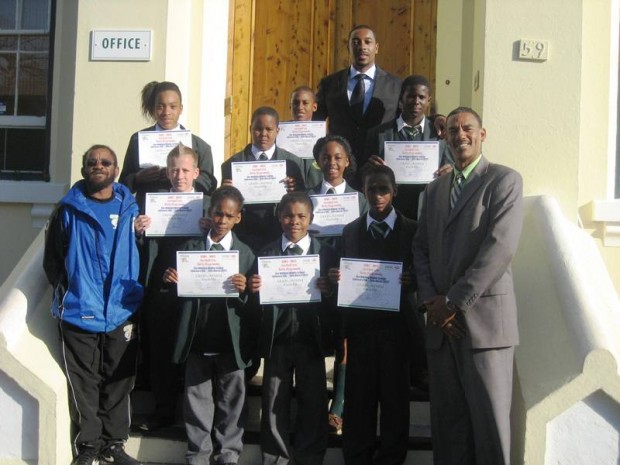 The program ran for 7 weeks and saw 12 of the 16 students graduate and receive 55 minutes of football training each Monday from Dennis Brown and Jermaine Smith, followed by a 15 minute life-skills presentation.
The subjects discussed ranged from: Saving for the future, Anti Bullying/Gang awareness, furthering their education via football and the requirements to join the BFA's National academy.
HSBC Bermuda afforded the Whitney Institute Middle School students the opportunity to participate via their corporate sponsorship and Life Skills presentations.
Read More About
Category: All