The 48th International Light Tackle Tournament [ILTT] was held over the course of last week. The tournament is one of Bermuda's oldest and most well established fishing tournaments, with anglers representing Bermuda, Trinidad, the United States and the Bahamas.
Championship team winners Double Down Byes: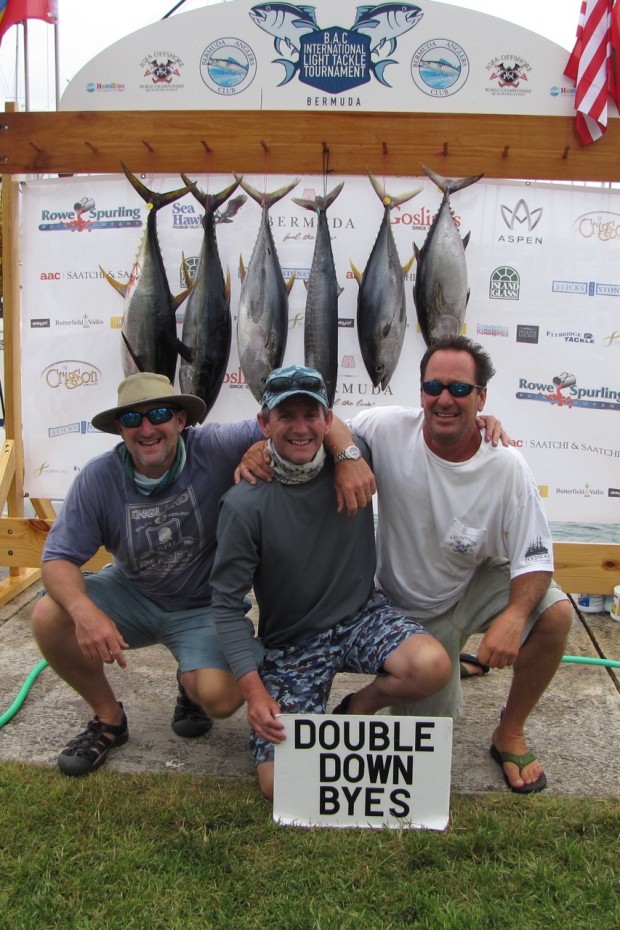 Overall high point boat was Playmate with Capt. Kevin Winter and Chris Burgess which had 42 fish caught and 18,824 points. Second was Tenacious with Capt Sloan Wakefield and Mark Moran which had 38 fish caught and 16,705 points and rounding up the top three in third was Overproof with Capt. Peter Rans and Stefan Olson with total points of 15,021 and 59 fish caught.
The winning team of Brian Lines, Dean Rea and David Lines qualified for the International Game Fish Association (IGFA) Offshore Championship Tournament to be held next year.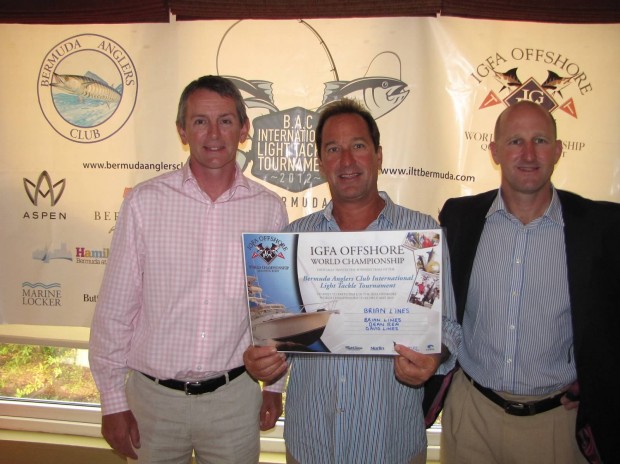 In the high point team standings Double Down Byes placed first with 17,892 points and 72 fish caught, Three Reel Anglers came second with 16,379 points and 30 fish caught and Team Reelax rounded up the top three with 14,157 points and a total of 26 fish caught.
Full tournament results: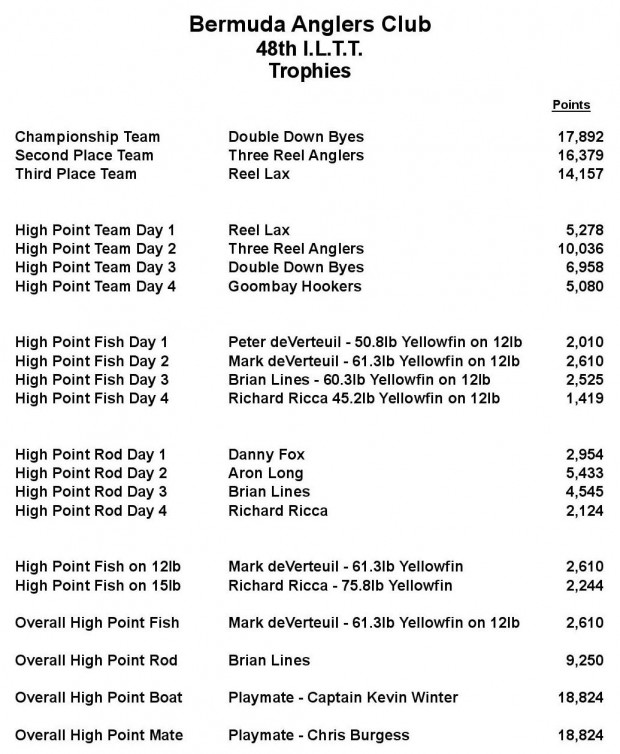 There were 6 teams in the first ILTT and originally there were only three fishing days – Wednesday, Thursday, Friday – but anglers and guests would arrive by Sunday to take part in the events before the tournament. This year saw five overseas teams join three Bermuda teams.
These days the event is still a week long but fishing is held on four days – usually Monday/Tuesday and Thursday/Friday, with the Captains meeting on the Sunday before the start.
Click to enlarge photos:
Read More About