[Updated] Police are presently on scene in the east end this morning [June 30], seizing several marijuana plants in the Smiths Hill Drive, St. George's area as well as Battery Road area in St David's.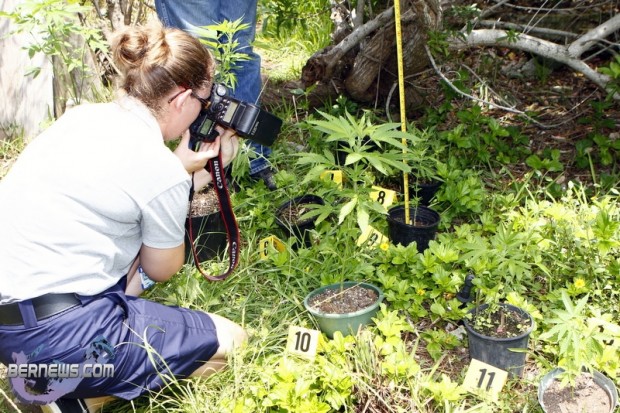 Police are still on the scene investigating, and we will update with additional information shortly.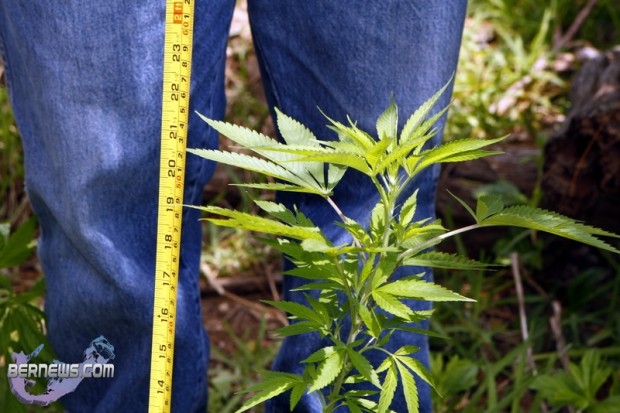 Around this time last year, police seized a number of 5-ft tall marijuana plants from the same general area
Update 1.06pm: There are approximately 21 plants and "accessories relating to the cultivation of marijuana", the police said.
Click to enlarge photos:
Related Posts