[Updated] The Bermuda Police have discovered a group of cannabis plants growing in the St David's area this afternoon [July 4].
A Police spokesman described it as "5 foot trees in a 30 by 30 patch in St David's." There are approximately half a dozen Police cars and a number of Police officers presently in the Smiths Hill Drive area, where the plants were located.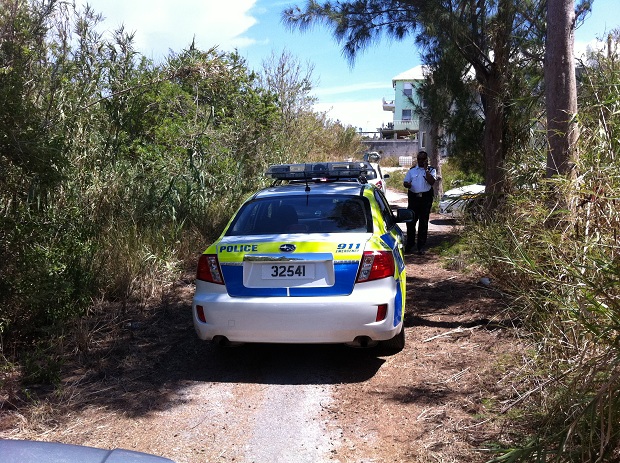 This is the second discovery of cannabis plants in St David's in recent days, as the Police discovered four foot tall plants on June 27th.The plants are located within a brush area, and are not visible to us at this time. We will update as able.
Update 3:20pm: Photos of some of the plants below, some appearing to exceed 5ft tall.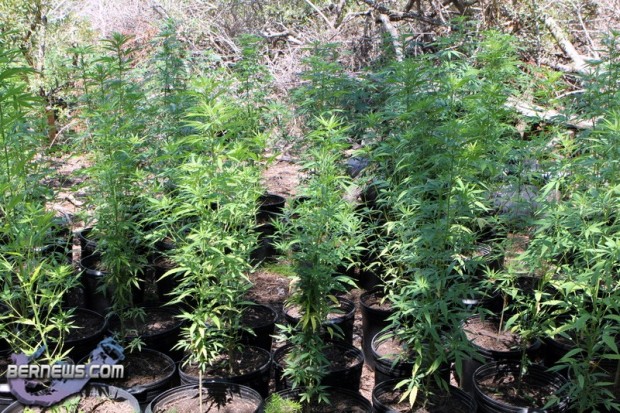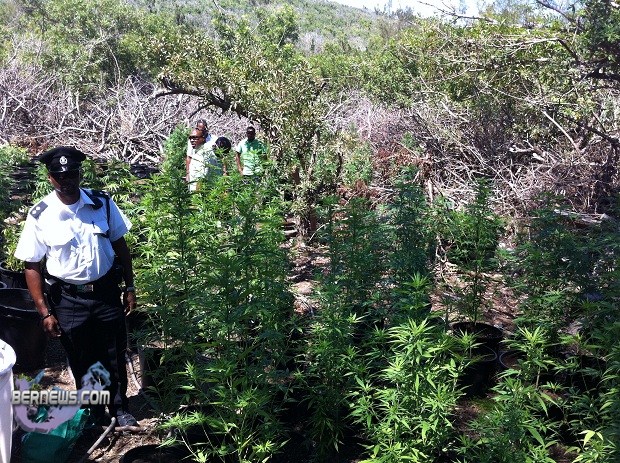 Update 3:35pm: Short video statement from Inspector Kuhn Evans, who called it an "extensive cultivation."
Update 3:46pm: There are also a large amount of empty plant pots in the area: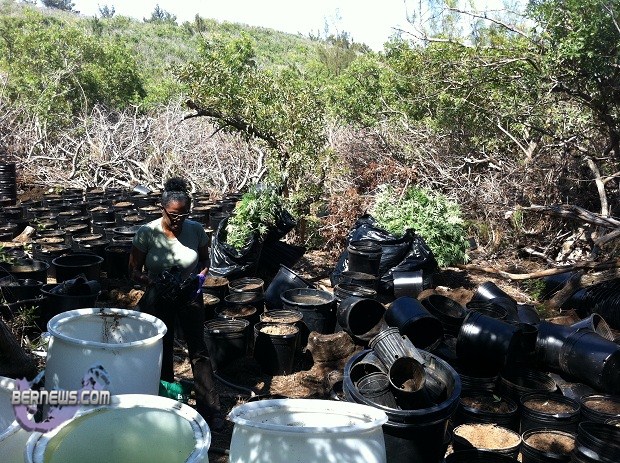 Update 3:52pm: It appears the Police are working to remove the plants at this time. The cannabis trees are getting stuffed into plastic bags.
Update 4:49pm: Video above upgraded to better quality, additional photos added: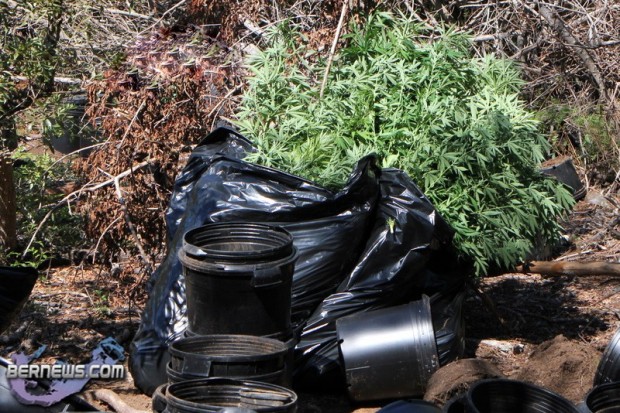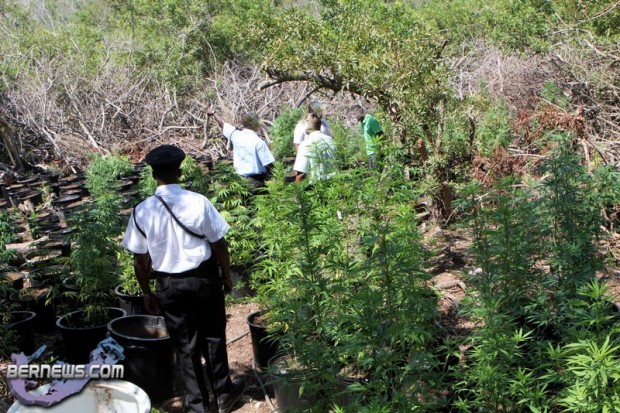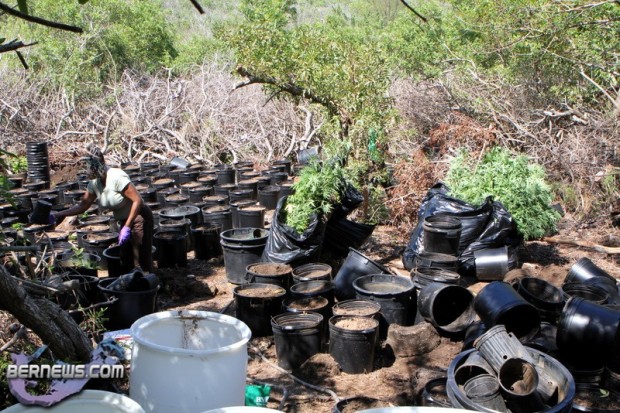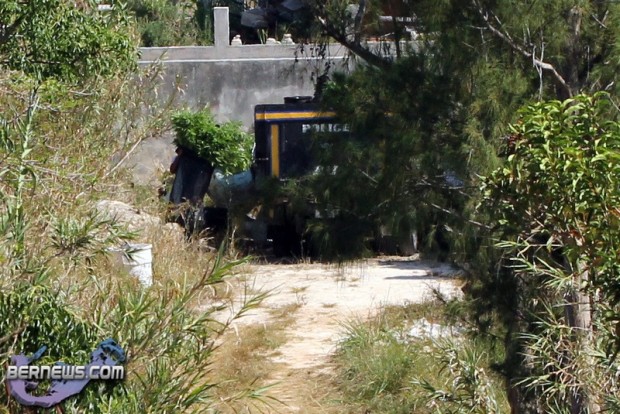 Update 5:04pm: The extremely shaky video below [our apologies for the quality, we were climbing through the bush filming] shows the path taken to get to the plants, and some footage of the cannabis plants.
Update 6:45pm: Police statement
At 2:25pm on Monday, police attended the Smiths Hill Drive, St. George's area after a report of cannabis cultivation.

Officers made a large seizure of what are believed to be cannabis plants from a wooded area as a result.

No arrests were made at the scene. Inquiries into this matter are ongoing
Read More About