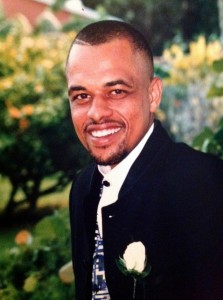 The investigation into the disappearance of Rudy Smith continues, with the 40-year-old having not been seen for over two weeks.
After not seeing him for two days, Mr. Smith's family reported him as missing on July 11.
The police located Mr Smith's motorbike in the waters in front of Grace Church on North Shore on July 16, and police divers searched the waters for any other items.
Friends of Mr Smith posted flyers island-wide with his photo on them, and organized a search party this past weekend which saw dozens of people scouring the island in hopes of finding Mr Smith.
Last night a police spokesperson said: "The investigation into the disappearance of Mr. Rudolph Smith continues. We appreciate the efforts of concerned members of the public who came out to assist in the search for Mr. Smith over this past weekend.
"Detectives are still pursuing all lines of inquiry and encourage anyone who may have any information regarding Mr. Smith's whereabouts or what may have happened to him to contact the Serious Crime Unit in confidence at 247-1340, or alternatively the confidential & anonymous Crime Stoppers hotline on 800-8477."
Read More About