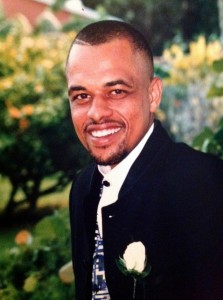 The investigation into the disappearance of Rudy Smith continues, with the 39-year-old having last been seen ten days ago.
This evening a police spokesperson said: "The investigation into the disappearance of Mr. Rudolph Smith is ongoing. Detectives are still interested in speaking with anyone who may have any information regarding Mr. Smith's whereabouts or what may have happened to him.
"Anyone who can assist is urged to contact the Serious Crime Unit in confidence at 247-1340, or alternatively the confidential & anonymous Crime Stoppers hotline on 800-8477."
Mr. Smith was reported as missing by family members on Wednesday 11th July, with his family not having not seen him since the previous Monday [July 9].
The past Monday [July 16] police located Mr Smith's motorbike in the waters in front of Grace Church on North Shore, Pembroke, and police divers searched the waters for any other items that may have assisted them in locating Mr. Smith.
Friends of Rudy Smith are in the process of organizing a search party for this coming weekend, and are asking the community to come out and lend their support
Related Posts