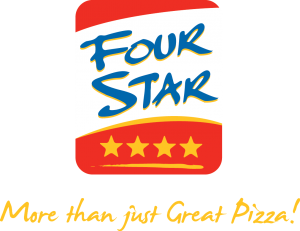 Upper Crust has switched its name back to Four Star, saying their customers kept calling them by their old name so they thought they "might be onto something."
Four Star Pizza originally opened in 1990, and expanded to four locations around the island in Flatts, Hamilton, Warwick and Sandys. It re-branded in 2006 to Upper Crust, and will be reverting back to their original name due to "customer demand".
Belcario Thomas said, "Over the phone, off the phone, behind our backs, in front of our face…our customers kept calling us Four Star, and we thought, hmm, they're onto something!"
The company also plans to have an increased online presence, with their website featuring online ordering and the "Four Star Social Club" with online ordering specials, coupons and value meals via social media and email. The first "online special" starts from next Monday [July 9] and will offer one 10" cheese pizza for $10 for those that order online.
Related Posts