[Updated] The gate to the LF Wade International Airport was closed as passengers and staff were evacuated from the building earlier today [Aug 26].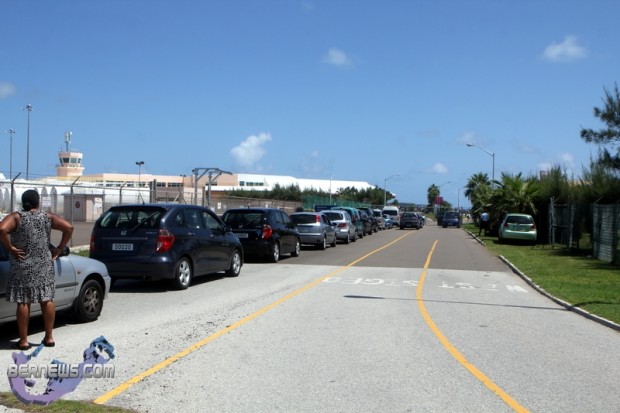 Taxis and private cars were stopped from accessing the airport property as the main gate was closed causing traffic to become backed up through the airport roundabout as passengers attempted to make their flights. Some people decided to abandon their rides and walk to the gate where they were stopped from entering.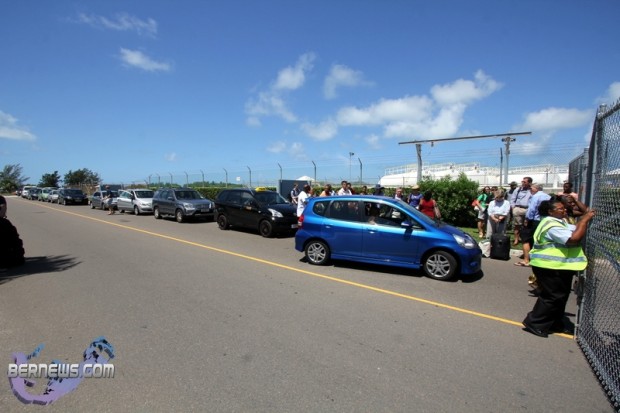 Security staff on scene comforted anxious passengers explaining that a fire alarm had been activated and although access to the airport had been restricted, flights would be delayed to accommodate late arrivals.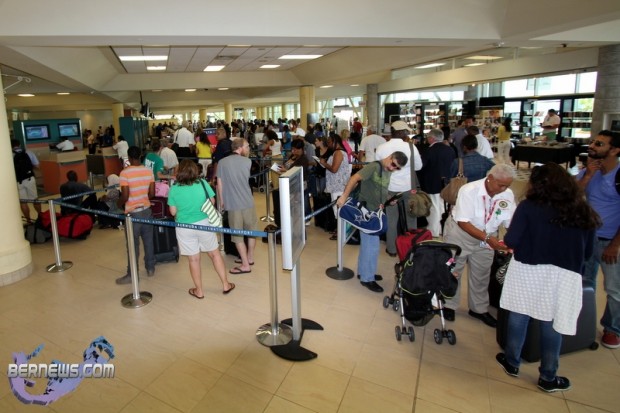 Shortly after persons evacuated from the airport building were seen re-entering, security opened the gate to a flood of arriving passengers. The departure hall quickly filled as staff busily processed passengers to clear the long lines. The reason for the evacuation is unclear at this time, however we will update with an official statement as able.
Updated with video 4:47pm:
Update 11:19pm: A statement from the airport duty officer said, "This afternoon the fire alarm activated at the LF Wade Airport at 1:40pm. The building was evacuated and the Bermuda Fire and Rescue Service responded and once the cause of the alarm was found, the all clear was given to re-enter the building. Normal operations resumed by 2:40pm. There were minimal delays to departing flights."
Click to enlarge photos:
Read More About
Category: Airport/Planes, All, News, Photos