Local artists and crafters will again be exhibiting their creative talents in St. George this Sunday [Sept 2], with the 'Art On The Town' event to showcase goods handmade or designed in Bermuda by local artists and crafters.
The group, which started exhibiting in local arts and crafts fairs in the East End last year, has grown in numbers and include, amongst others: Donna Smith, Carole Havercroft, Jayne Benevides, Cherie Richardson, Lisa Green and Lloyd Webb, Chrissy Hind, Tyrone Smith, Rene Hill and Milton Hill, Heidi Cowan, Andrea Smith, Vanese Gordon, Donna Fubler, Tricia Walters, Anne Kermode and Jill Amos Raine.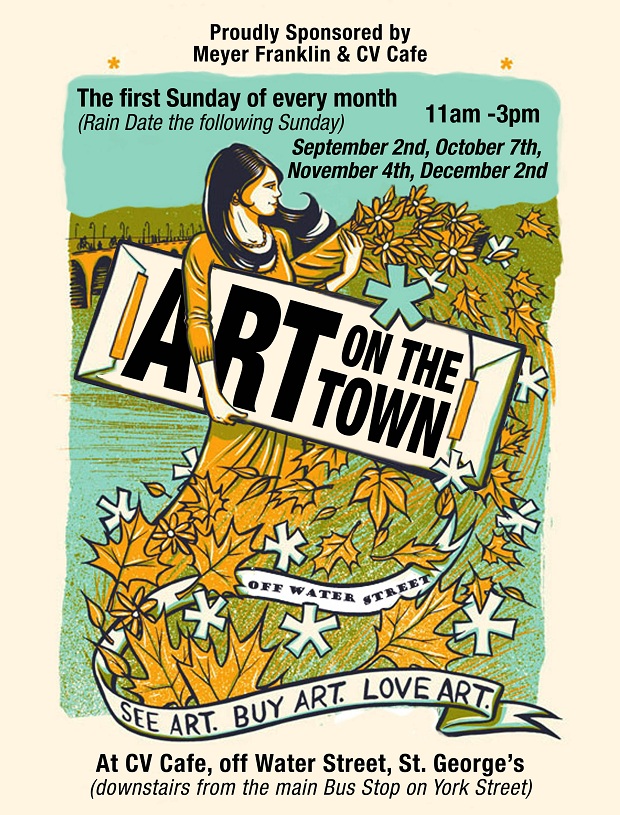 Items exhibited and for sale include mosaics, handmade cards, toys, bath products, crochet items for babies and adults, pottery, jewellery, watercolour, oil and acrylic paintings, photographs, books and even delicious bottled preserves and cooking oils.
They invite the public to drop by and enjoy a coffee while browsing the handmade goodies for sale from 11 am to 3 pm. The Art in the Town takes place the first Sunday of every month, or following Sunday should it rain.
"We would love to increase our numbers and invite anyone who has a craft, or art to join in the fun," said Tricia Walters. "The only rule is that everything must be made in Bermuda."
Entrance and participation is free. The next event will take place this Sunday, September 2, 2012 from 11am to 3pm outside CV Café off Water Street/Downstairs from the York Street Bus Stop in St George's.
For more information contact organiser Tricia Walters at 516-1816 [9 am to 5 pm].
Read More About
Category: All, Entertainment