[Updated] Bobby DeCosta and Chris Wells crossed the line in a time of 43:40 in yesterday's Around the Island powerboat race, despite crashing into a pylon close to the end of the race.
The video below showing the crash was posted by Youtuber "SuperRealist2011″, who gave us the original video so a 'cleaner' version is posted below with a slowed down version playing at the end. View all our coverage of the Around the Island race here.
Update 3.59pm: Photos taken right after the race showing the damage to the right side of the boat are below.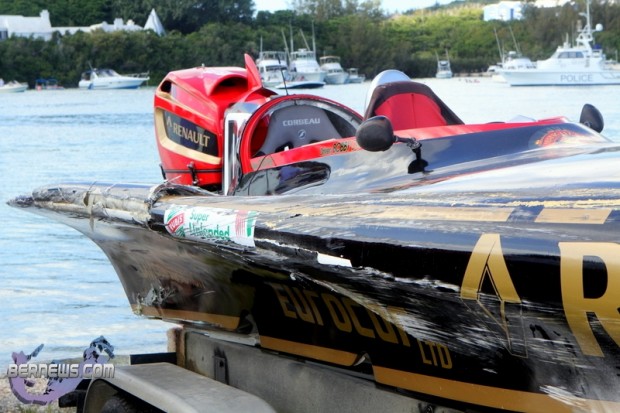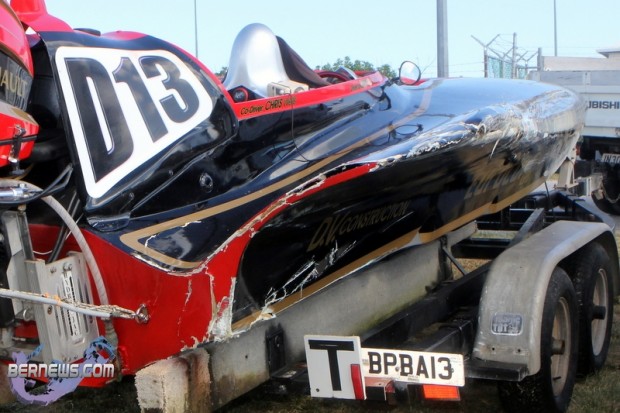 Related Posts