The 9th Annual Remembrance Ride for the victims of Hurricane Fabian was held today [Sept 2]. The ride, which commenced at the City Hall in Hamilton, headed east to the Memorial Bench on Kindley Field Road, St. George's for a short tribute.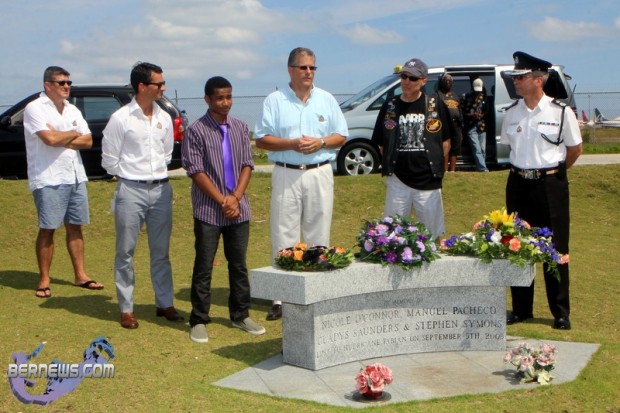 The event serves to honour the memories of the four people who were swept from the Causeway by Hurricane Fabian on September 5th 2003;Constable Stephen Symons, Constable Nicole O'Connor, Station Duty Officer Gladys Saunders and Corporation of Hamilton employee Manuel Pacheco.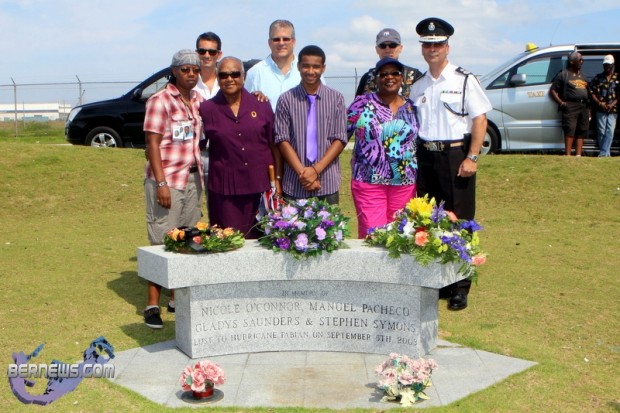 Nine years ago Fabian made a direct hit on Bermuda on September 5th, 2003 with wind speeds of over 120 mph [195 km/h], and was the first hurricane to cause a death on the island since 1926.
A Police boat hovered offshore at Ferry Reach paying their respects, and former Police Commissioner Senator Jonathan Smith and Commissioner Michael DeSilva spoke at the ceremony. A minute of silence was observed at the Memorial Bench, marking the memory of those lost nine years ago.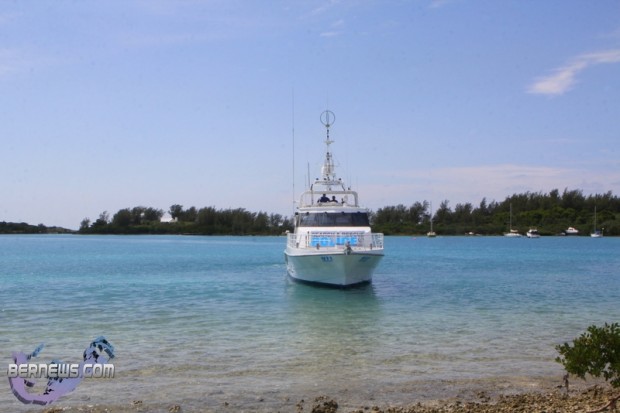 The September 5th Foundation, a registered charity, was formed to create an endowment fund to assist in the post-secondary education of the children whose parents and grand-parents were lost during the tragic events of Hurricane Fabian in 2003.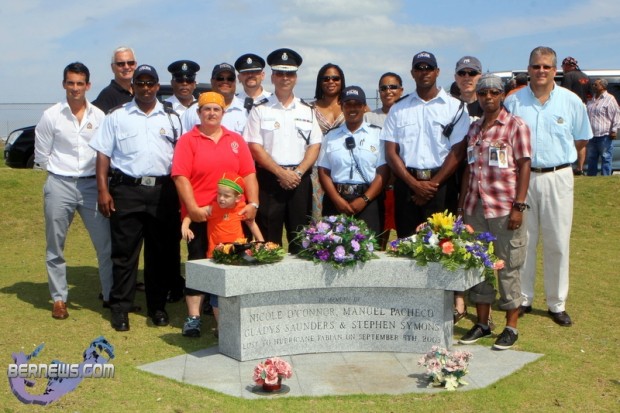 The initial beneficiaries of the Foundation's fund raising efforts are the surviving children and grand-children of the victims, Zen-Paul Pacheco, Stephen Symons Jr., Kayuntae and Nazyia Saunders. Going forward, the Foundation will assist children of any future victims within the Bermuda Police Service 'family'.
Click to enlarge photos:
Read More About