[Updated] Locals donned wigs, rollers and various other sorts of unusual hair adornments today [Sept 28] in support of the PALS "Mad Hair Day' fundraiser which saw people donate $5.00 to the charity and wear their hair in a mad or crazy way for the day.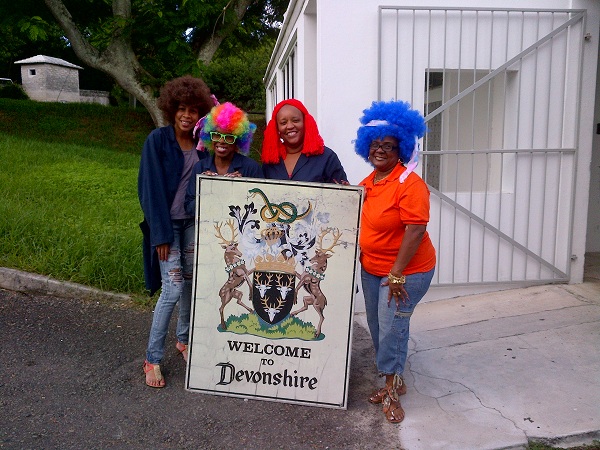 Participants were from various businesses and schools including A.S. Coopers, Strands Salon, Salon Pink, Argus Insurance Island Shop, Annex, HSBC Human Resources Department, Gilbert Institute, St. George's Preparatory, Chatterbox Preschool, BHS School, Flying Colours, Axis Capital Holdings, CellOne, Devonshire Post Office P.A.L.S. staff and more.
PALS. was founded in 1980 to provide professional hands on care and support to cancer patients primarily in their own homes. The services of P.A.L.S. nurses are given free of charge, as is an array of medical equipment including electric beds, wheelchairs, and walkers.
Click to enlarge photos:
Read More About
Category: All, Beauty/Fashion, News, Photos, Style & Beauty