The Bermuda junior cycling team returned last night [Sept 17] from the 2012 Junior Caribbean Cycling Championships in Dominican Republic, complete with their two gold medals.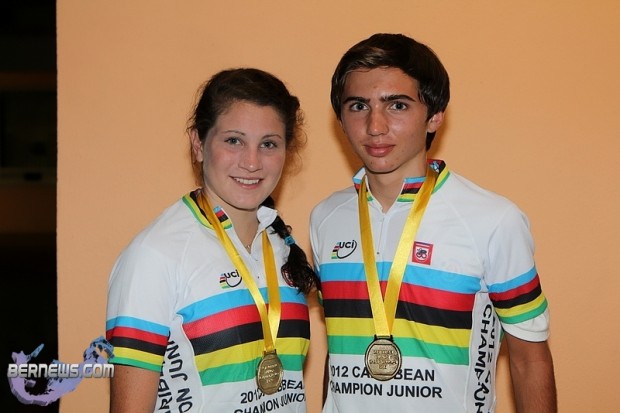 Gabriella Arnold bested her competition in the girls 15-18 road race of 36 kilometers to win gold, and Daniel Oatley captured a gold medal in the 15-16 years boys time trial event.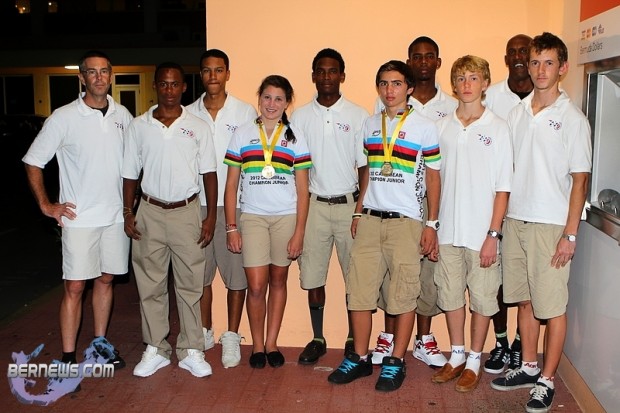 Bermuda was also represented by Nathaniel Hartwig, Mark Godfrey, Vashon Cann, Deshi Smith, Daelan Richardson, and Nico Barclay. Hosted by the Federación Dominican de Ciclismo, the Championships include an individual time trial and a road race.
Gold medalist Gabriella Arnold said she "reached deep" and pushed really hard for the last 150 metres, while Daniel Oatley said its "all about motivation" and even "when your legs are burning you have to keep going."
Related Posts