Earlier today [Feb 7] Darryl Steynor and Brian Hines — co-owners of the fishing vessel "SpellBound" — reeled in a 329lb bluefin tuna in the Challenger Banks area.
The two — who have been fishing together for over 10 years — caught the giant bluefin at around 9am this morning. Using an 80lb test line, the fish took about an hour to land, with Mr Steynor calling it a "decent fight."
Mr Steynor and Mr Hines with the Bluefin: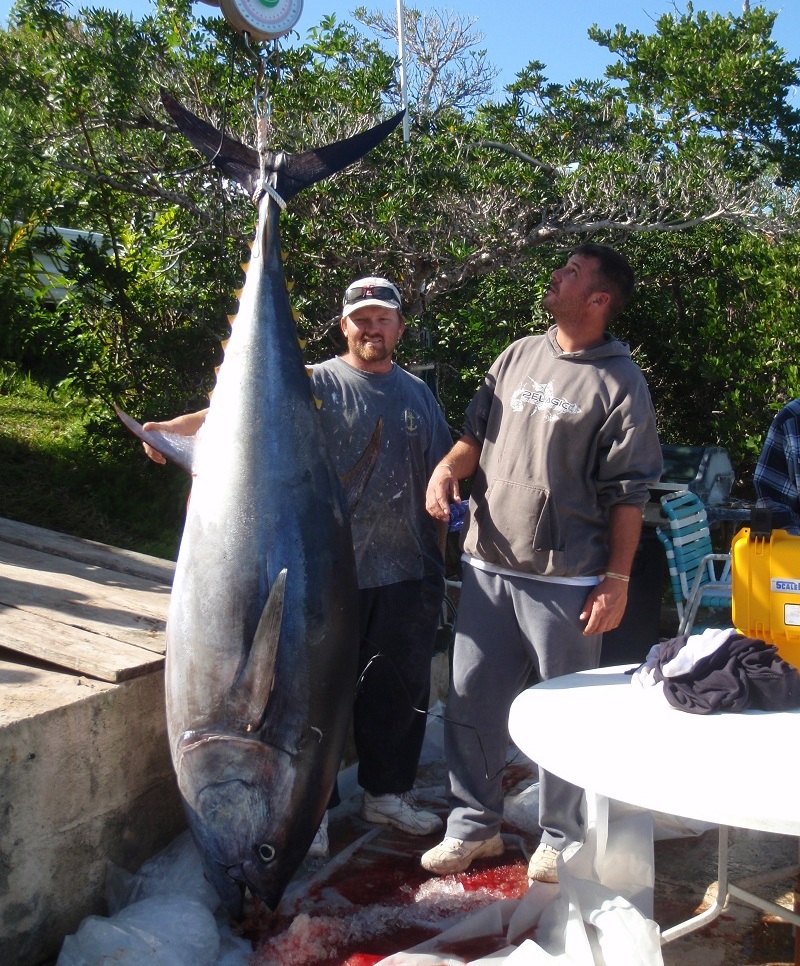 They brought the fish ashore to Elys Harbour in Sandys, and four people combined to get the 329lb fish on to land. They then used a backhoe to move it,and transported it away via truck to the Hamilton restaurant which had purchased it.
This is the first bluefin tuna that Mr Steynor and Mr Hines have caught, with Mr Steynor explaining that they are not as commonly caught as other species of tuna.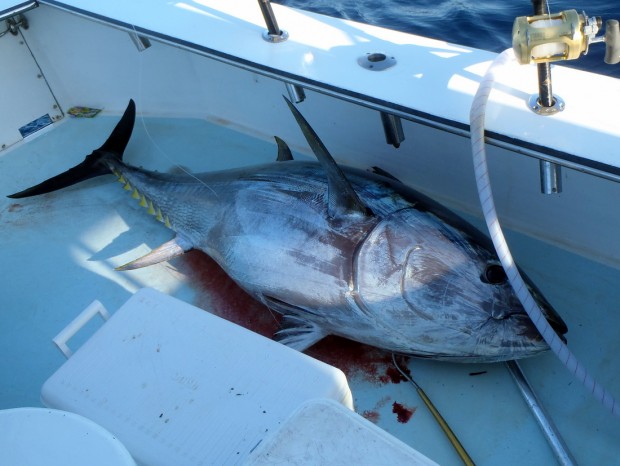 Last year a 489-pound bluefin tuna made international headlines after it sold for a record $1.76 million at a Tokyo auction, after being caught off the coast of northeastern Japan. The year before a 593lb bluefin tuna was sold in Japan for over $735,000.
Read More About