Local fishermen on board the "Tightline" reeled in a 351 lb bluefin tuna this morning [Mar 13]. Peter Lewis, Aaron Lewis, Lawson Williams and Stephen Heinz were out commercial fishing when they hooked the fish at around 8am in the Argus Bank area.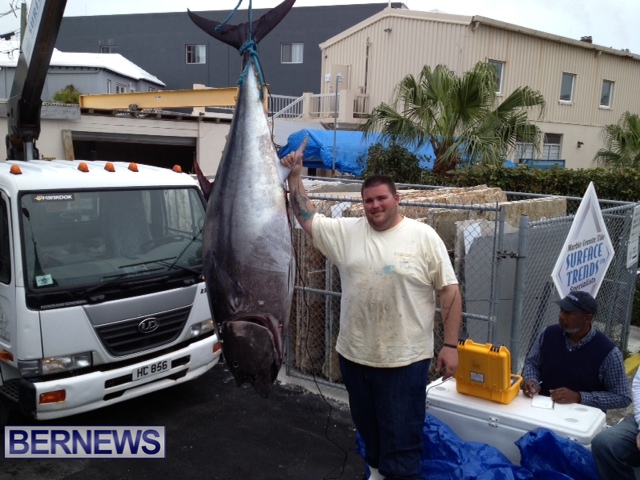 The fishermen took about 35 minutes to land the bluefin, and it was transported to shore, and is being sold to Miles Market. Mr Lewis, the ship's captain, has been on board other boats when bluefin tunas have been caught, but this was the first time he has caught one on his own boat.
This is the second Bluefin tuna to be caught in local waters recently, following the 329lb catch last month in Challenger Banks. Bluefins have been known to sell for hundreds of thousands of dollars, per fish, in Japan.
Read More About