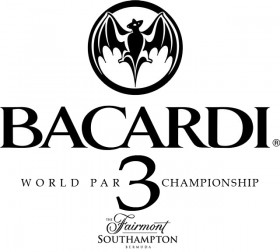 The Fairmont Southampton and its Turtle Hill Golf Club will host the 4th Annual Bacardi World Par 3 Championships, March 22 to 24, 2013 in Bermuda.
The Bacardi World Par 3 Championship is the world's premier par-3 tournament, attracting 180 participants from around the globe, including a number of noted professionals, including Golf Channel analyst Charlie Rymer, former PGA TOUR player Ian Leggatt, European Senior Tour winner Delroy Cambridge, and Canadian Tour players Nick Taylor [2011 champion] and Ian Doig [2012 champion]. Local professional golfers include Dwayne Pearman, Daniel Augustus, and Chaka DeSilva.
Participation in the two-day, 36-hole championship is open to both men and women [professionals and amateurs]. It also offers an open Senior Division competing for the Lionel Pengelly Memorial Trophy. Entry is $275 for professionals and $200 for amateurs. Amateur players must carry a handicap of 24 or less and proof of handicap is required upon registration.
The championship tournament is among the most popular in Bermuda and golfers are encouraged to register soon. In the event that the tournament is over subscribed a qualifying local tournament will be held in early March to determine the full field for the championship..
For information on the Bacardi World Par 3 Championship, please email Director of Golf, Anthony Mocklow at anthony.mocklow@fairmont.com or call [441] 238-8000.
Read More About