The world's largest super yacht departed Bermuda today [Feb 11] after arriving in Bermuda on January 29th. The 'Eclipse' is owned by Russian billionaire Roman Abramovich and features a vast array of luxurious on-board amenities including two helicopter pads, several jacuzzis, two swimming pools, a private submarine, armour plating, a special missile detection defense system and much more.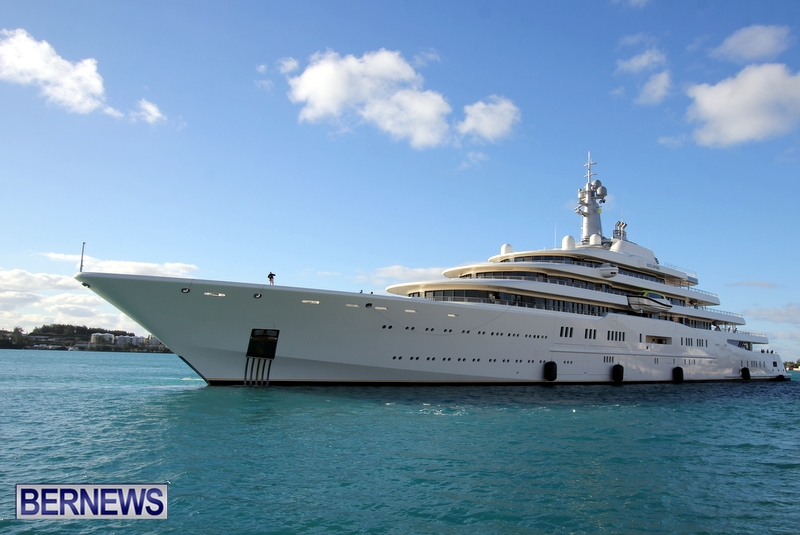 The yacht first arrived in St George's, before making its way to Hamilton where it docked for the remainder of its stay in Bermuda. It left Hamilton this morning, and passed off the east end at about noon today.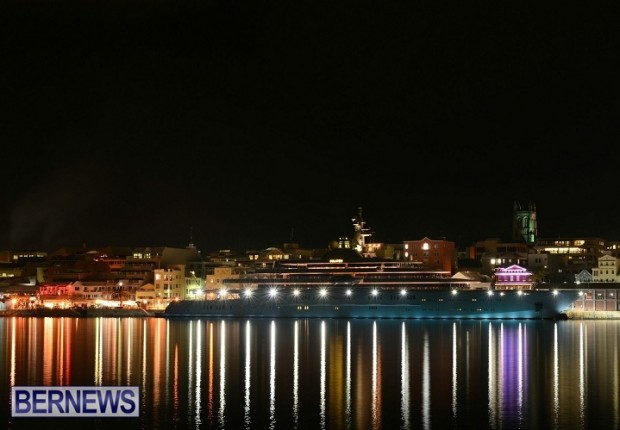 You can view additional coverage, photos and videos of both the 'Eclipse' and other super yachts that have graced Bermuda's shores here.
Read More About