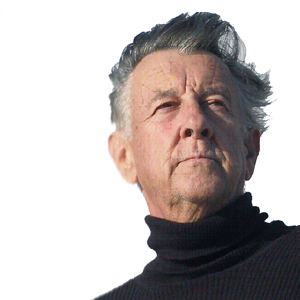 A leading British ghost writer found life was imitating fiction when he was abruptly invited to Bermuda in 2009 by the late Dr. James Martin on a cryptic assignment.
Andrew Crofts, the author of more than 80 books and the model for the title character in Robert Harris' political thriller "The Ghost" and director Roman Polanski's subsequent movie adaptation "The Ghost Writer", said he was at a loss as to why he had been invited to visit Bermuda by Dr. Martin, the highly respected scientist, philosopher and futurist who lived on Agar's Island.
Dr. Martin's lifeless body was recovered from the waters off Agar's Island yesterday after being discovered by a kayaker at about 5.30 p.m.
Born into modest circumstances in the Britain's East Midlands in 1933, Dr. Martin [pictured] won a scholarship to Oxford University and later worked at global computer giant IBM for many years.
He specialised in highly complex computing systems and, as one newspaper profile noted, also began to develop a reputation early in his career as "something of a futurologist, with a vision that extended beyond the next balance sheet."
After leaving IBM, he became renowned for his lectures about future developments in technology and human affairs and several years ago became the largest individual benefactor to Oxford University in its 900-year history, donating more than $100 million and founding the Oxford Martin School which has 30 institutes researching the problems, dangers and opportunities of the future.
Dr. Martin had honorary doctorates from all six continents and had written more than a hundred technology-related textbooks, many of which have been seminal in their field. He also wrote the bestselling "The Meaning of the 21st Century", which was made into a major film narrated by former Bermuda resident Michael Douglas. He had been a Pulitzer Prize nominee for his 1978 book "The Wired Society", which anticipated the Internet revolution by more than two decades.
He had lived in Bermuda for many years, viewing the island as a convenient base of operations for his globe-trotting activities.
Reminiscing about his cryptic invitation to visit Dr. Martin in Bermuda, Mr. Crofts recalled: "In the opening lines of his best selling thriller, 'The Ghost', Robert Harris quotes me as saying: 'Of all the advantages that ghosting offers, one of the greatest must be the opportunity that you get to meet people of interest'.  He then proceeds to take his ghostwriter protagonist to an island where a former Prime Minister is in virtual hiding …
"Just as it was announced that Harris's book, with which I was obviously identifying strongly, was to be turned into a film I received an urgent invitation to another mysterious island. The invitation came from an old friend who I had re-established contact with after reading that he had just become Oxford University's biggest ever single donor by personally donating the money to found the Oxford Martin School, set up to study all the major issues facing mankind in the 21st century."
Dr. Martin talking on the challenges of the future at Oxford in 2012
Mr. Crofts said Dr. Martin contacted him with an enigmatic but irresistible proposition: "He said, 'I've bought a private island in Bermuda. You must come out for a week so we can talk properly. There's so much to say and so much to be done and so little time.'
"The note of urgency in his voice, mixed with the chance to spend some time with Jim again, was enough to pique my interest …"
The internationally celebrated ghost writer continued: "While Polanski was filming Ewan McGregor as the writer and Pierce Brosnan as the former Prime Minister, I was making my way to Agar's Island in Bermuda to find out what it was that Jim believed to be so urgent. I was not disappointed.
"As the island and its owner gradually revealed their labyrinthine secrets I discovered that it was the very future of mankind which was at stake."
What awaited Mr. Crofts on Agar's Island was an introduction to the many, unique challenges facing humankind in the 21st century — challenges Dr. Martin has helped to identify and which he hopes to help preemptively address through the interdisciplinary research being conducted at Oxford's Martin School.
Dr. Martin, described by the London "Times" as "Britain's leading futurogist" and as an "influential technology thinker" by Microsoft founder Bill Gates, told Mr. Crofts that the starkest of choices now faces us all: to create the greatest Utopia imaginable – or plunge ourselves back into the Dark Ages, maybe even destroying humankind completely.
During his time in Bermuda with the man who was one of the world's preeminent thinkers on the future, Mr. Crofts realised he had two compelling stories to tell — first, an account of the global cataclysm which will inevitably overtake humankind by mid-century unless cultural, economic and social progress catch up with technological advances, secondly the story of Dr. Martin and his unique Bermuda sanctuary.
The result of their Bermuda collaboration was Mr. Croft's well-received 2010 book "The Change Agent: How To Create A Wonderful World", which tells the parallel stories of Dr. Martin and his forecasts about our brave new technologically-enhanced world — or our doomed one.
Andrew Crofts' biography of Dr. James Martin, "The Change Agent: How To Create A Wonderful World"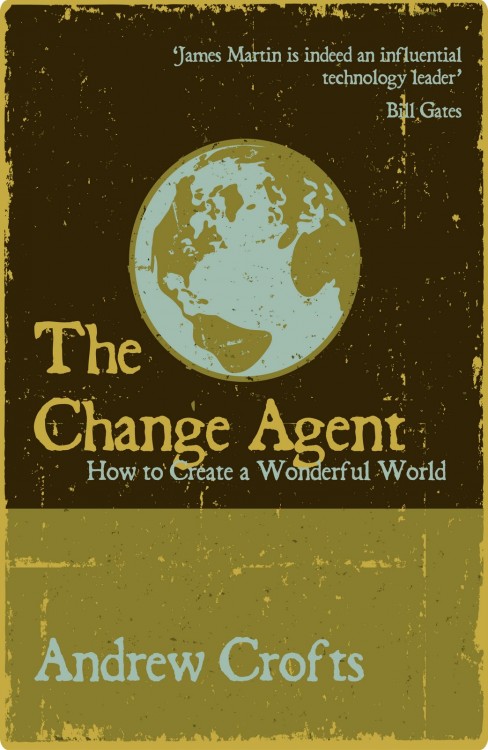 Dr. Martin had been resident in Bermuda for many years before buying Agar's Island — named after 17th century English speculator Sir Anthony Agar, an early investor in the Bermuda Company which settled the island — in 1997.
Used as a powder magazine by the British military in the 19th century and later as an aquarium and children's summer camp, Dr. Martin spent four years restoring and refurbishing the property.
By the time the work was finished, the property boasted a main residence covering 8,427 square feet, a three-bedroom dock house, a 2,060-square-foot one-bedroom cottage,a boathouse and a former military barracks which can double as a conference center.
The island also features a Japanese garden, Chinese garden, Italian garden, rose garden, an orchard, a cliff walk, a quarry, a waterfall, seven ponds and two beaches.
"People asked if I were becoming a recluse," Dr. Martin said soon after buying the island. "In reality, life on the island couldn't have been less recluse-like" because he never lacked for visitors, including eminent scientists, academics, political figures and writers like Mr. Crofts.
Dr. Martin delighted in sharing the secrets of Agar's Island with his friend and biographer Mr. Crofts.
He took the British writer on tours of the underground storage rooms where gunpowder had been kept in the 19th century, some of the vaulted chambers having been renovated into dining rooms, games rooms and music rooms.
Two of the subterranean vaults were in fact once used by former New York Mayor Rudy Giuliani when he was visiting Bermuda and looking for a unique spot to hold a private dinner party.
Read More About
Category: All, News, technology