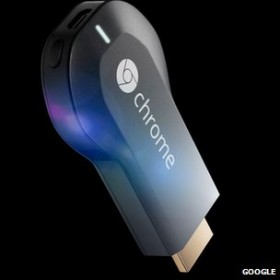 For Bermudians seeking to improve their home entertainment options, the future of watchable entertainment has been given another option with Google's latest foray into your living room, coming in the form of a product called Chromecast.
A small dongle that plugs into a TV's HDMI port, Chromecast will allow users to instantly stream content from any web-enabled device, including smartphones, tablets, and personal computers, directly to their television, bringing the content that you were once only able to enjoy on a small form factor directly to the big screen.
Priced at $35 in the United States, Chromecast is hoping to make a big splash as Google positions it alongside YouTube for easy streaming.
To that end, the company is promising to build a Chromecast button directly into every video it hosts on YouTube, giving users the ability to send videos to their TV screen with a single click.
Chromecast is currently available for purchase in the United States, however no international release dates have yet been announced, with Google only saying that the international roll out would begin "very soon."
Category: All, Business, Entertainment, technology