The fifth day of competition in the 2013 NatWest Island Games took place yesterday [July 18], with track and field athletes from various islands competing at the National Sports Centre in Devonshire.
Bermuda won 19 medals overall yesterday, including six in athletics – four of which were gold. Shianne Smith won gold in both the 400m hurdles and the 200m, while Natasha Trott won bronze in the 200m.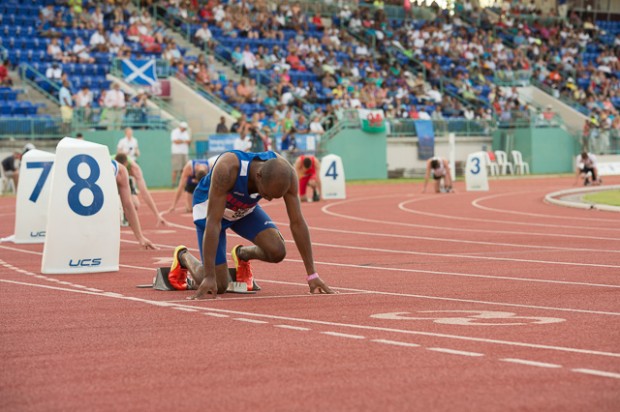 Bermuda claimed two triple jump medals, with Jasmine Brunson taking the gold and Akeila Richardson winning the bronze, while Tre Houston repeated his exploits in the 100m, winning the 200m in record setting style.
Houston ran a 21.05 to take gold, Shianne Smith clocked 24.87 on her way to winning the gold, and Natasha Trott's time of 25.71 saw her take the bronze.
Bermuda now has 58 medals overall, with 22 golds, 12 silvers and 24 bronze medals. Today [July 19] is the final day of competition, with the athletics concluding with the relays and half marathon this evening. Bermuda will contest the male and female 4×100 as well as the 4×400.

Bermuda runners scheduled to compete in the relays include Tre Houston, Kidane Callender, Jaret Simmons, Jasmine Brunson, Kerri Furbert, Shianne Smith, Natasha Trott, Dage Minors, Juma Mouchette, Darico Clarke, Ashley Berry, Kyrah Scraders and Tamika Williams.
We have extensive coverage of the Island Games, with photo galleries available here, videos available here and all our Island Games coverage can be seen by clicking here.
Photos by Anthony Wade, click to enlarge:

Read More About