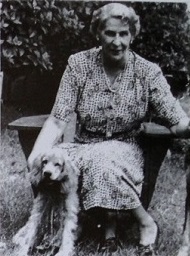 65 years after she was elected as the first female Member of Parliament, a portrait of Mrs. Edna Watson was officially unveiled at the House of Assembly.
Mrs. Watson — along with Mrs. Hilda Aitken — was Bermuda's first female Parliamentarian, having been elected to the House of Assembly in the 1948 General Election. Their election came only four years after women won the right to vote.
Both women served in Parliament for one term, and Mrs. Watson represented Paget while Mrs. Aitken stood in Smith's.
According to the official biography handed out at the unveiling, Mrs. Watson was the first woman to speak in Parliament. She chaired two boards, and is best remembered as the founder of the Committee of 25 for Handicapped Children.
Mrs. Watson was born in Montreal and moved to Bermuda with her husband Robert Watson in the late 1920′s. In 1939, Mrs. Watson was in a plane crash that captured the attention of the media in Bermuda and the US.
She was travelling on the luxury flying boat Cavalier to Bermuda from New York, when an engine failed and the Cavalier crashed 400 miles off Bermuda.
Two passengers and one crewman died and the 10 survivors spent nearly 11 hours in the water. Mrs. Watson kept the Captain Roland Alderson afloat because he could not swim, thus saving his life, The survivors were picked up by a tanker.
Outgoing Bermuda's Governor Sir Reginald Hildyard – he had resigned his post when the House of Assembly refused to allow him an official automobile – bestowed a medal for heroism on Mrs. Watson at a military ceremony in August, 1939.
She died in 1976 at the age of 80, only a few weeks after the Cavalier captain Roland Alderson, whose life she saved, visited her in Bermuda.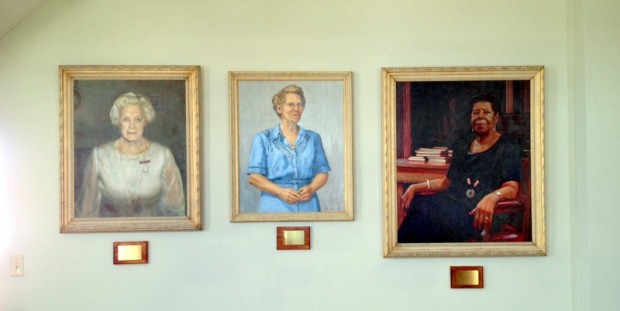 In an old Associated Press report, Mrs. Watson said, "I never had considered going into politics. The nice Bermuda men always have considered woman's place was in the home.
"We have had women's suffrage here only since 1944, you know. The 1948 elections were the first time a woman could run for office. The thing all came up very suddenly. I was asked one Thursday to stand for parliament. The next Thursday I was in."
On Friday [July 19] her portrait — which was given as a gift by the Paget Parish Council – was officially unveiled at the House of Assembly.
Read More About