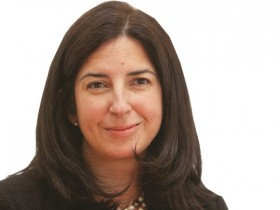 Appleby has received a record number of placings in Citywealth's inaugural IFC Power Women Top 100 List 2013.
Appleby is the only firm to clinch four placings in the leading wealth sector magazine's new listing of top female professionals working in International Financial Centres, which was published on 16 August 2013.
The Citywealth IFC Power Women Top 100 is an A-Z of influencers and leading professionals working in financial services in International Financial Centres.
The 'Power List' has been compiled using independent research undertaken for the Citywealth Leaders List 2013, and through recommendations from global peers, clients, leading wealth managers and advisers worldwide.
The list focuses on influencers as well as professionals, and celebrates powerful women from diverse backgrounds. it recognises women of achievement who are opinion formers, promoting business excellence in their own jurisdictions and consolidating the reputation of the global international financial services sector.
The Appleby professionals are spread across a number of jurisdictions and include:
Farah Ballands [pictured], Partner and Global Head of Fiduciary & Administration Services
Naomi Rive, Partner and Jersey Practice Group Head, Private Client & Trusts
Vanessa Schrum, Partner and Bermuda Practice Group Head, Private Client & Trusts
Frances Woo, Group Chairman & Hong Kong Managing Partner
Commenting on Appleby's placings, Group Chairman Frances Woo said, "Independent recognition like this is a significant endorsement. Whilst as individuals it is a great honour to appear in this list, it is also a reflection of the strength, expertise and high levels of innovation and quality of our teams across Appleby as well as our commitment to Appleby's long tradition of equality of opportunity, wherever we do business."
Farah Ballands, Partner and Global Head of Fiduciary & Administration Services added, "We are pleased that Citywealth has recognised our strength in depth and the quality of our teams as opinion formers and promoting business excellence across the main International Financial Centres. All four of us are honoured to represent the abundance of talent that exists at Appleby."
The Citywealth Power Women Top 100 Listing follows Appleby's shortlisting in a record seven categories for the Citywealth International Financial Centre Awards 2014. This is the first time any firm has been shortlisted in so many categories.
Read More About