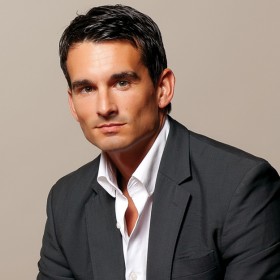 Senator Jeff Baron, the Junior Minister of Public Safety & Legal Affairs, has issued a statement drawing the community's attention to the fact that this is Domestic Violence Awareness Month.
"As October draws to a close," he said, "many in our community may not have been aware of or forgotten that in the shadow of other hallmark events, October also marks Domestic Violence Awareness Month.
"When we consider the myriad of challenges facing our Community, many remain ignorant of the daily struggle that impacts the lives of so many of our women and families in the form of Domestic Violence. This is violence which affects our families, our friends, our colleagues and our congregation members.
"Organisations like the Centre Against Abuse have assiduously served our community for over three decades in helping the survivors of Domestic Violence and it is fitting that we salute and support their vital role. It is only through education and awareness that we can engage and empower our entire community as part of the formula towards the prevention of such abuses.
"I challenge all of Bermuda to support these organisations through funding and volunteering, and I challenge those who already are involved to dig deeper and invest even more. We must remain vigilant and unwavering in our support of and protection for those daily struggling in a Domestic Violence relationship."
The Executive Director of the Centre Against Abuse, Laurie Shiell, has welcomed the Senator's support and says: "Domestic violence, while a taboo subject, impacts large numbers of men, women and children right here, on our shores, every day.
"The 2011 Government Health Survey reported that one in three women on our island are affected by domestic violence. This number is really staggering – in fact, there is a greater chance that a woman will be affected by domestic violence than being diagnosed with cancer.
"No longer can we keep this subject taboo, because it is silence that empowers the abuser.
"Centre Against Abuse would like to thank Senator Baron for highlighting October as domestic violence awareness month and speaking out about this difficult and critical social issue – and we want to encourage everyone to speak out against domestic violence.
"Please support Centre Against Abuse in giving a voice to the victims of this scourge."
Read More About