After his first U.S. tour and after working to become a full-time Worship Pastor, Tricray Astwood is back to worship with his own.
On Saturday, November 23 at 7.30pm, Heritage Worship Center will be filled with praise and worship as Tricray and Pink Sand Entertainment present "Worshippers Unite – Level 2".
The first "Worshippers Unite" was such a huge success and had a great demand that the young Worship Leader decided to make it an annual event.
"No matter where I am in the world I will always come back at least once a year to worship with my fellow Bermudians. After all, it is home and it is where I got my start" Tricray explains.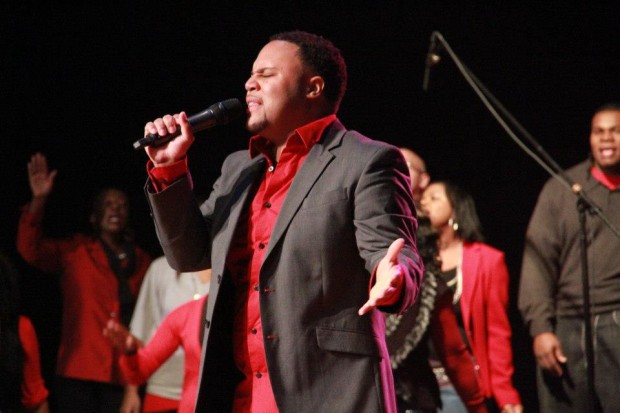 Studded with an incredible band and some of the islands best singers, Tricray and his team will lead hundreds into the very throne room of God.
The night promises to be filled with songs from all eras, some of Tricray's old music, and there will be a sneak peek to a song that will be on the gospel star's newest album, slated to be released in the later half of next year.
Tricay said, "For the past year I have had the opportunity to be the head of one of South Florida's greatest churches, FaithWorld, Port St. Lucie.
"After renowned Worship Leader and Pastor, Clint Brown, had me sing at his church for 10 minutes, he said the Holy Spirit spoke to him and I was to be the one God wants to use to lead his second church [FaithWorld PSL] into praise and worship every week. At the start it was challenging but now the choir, band, sign language team, and multimedia all have a great blend.
"We do our jobs very well and I am honored to head these anointed vessels of God. It definitely isn't easy working for Clint Brown but it is so rewarding. He has really taken me under his wing and he helps bring out the best in me. I am so blessed to work under such an extraordinary gift!
"With all that I've learned during my time in the states, I want to bring that back home. I want to raise the standard for our local music ministries and I want to inspire pursuing gospel artist that they can make it! Worshippers Unite is the platform that I will use to do this. It is a God-birthed vision that will take place annually in Bermuda. I cannot wait to see what God does next Saturday night."
Tickets for Worshippers Unite – Level 2 are $40 and $65 for Patron. They can be purchased at BDATix.com.
Read More About
Category: All, Entertainment, Music