The Bermuda Tourism Authority has launched its new website [www.bermudatourism.com] which features the latest press releases and other news, job ads, frequently asked questions, a regular update from the Chairman on the activities of the Authority and access to the National Tourism Plan.
Background information about the Bermuda Tourism Authority including the organisation's vision, what they do and who they are is available on the site as well as contact information.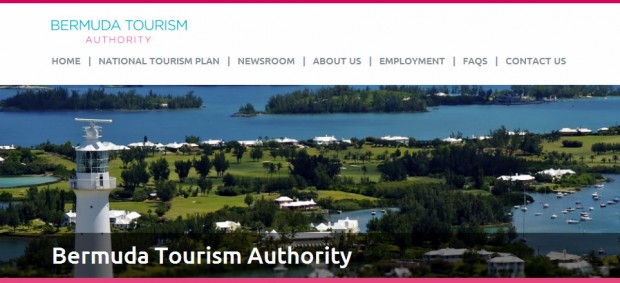 The website is available for Bermudians to stay informed on the progress of the Bermuda Tourism Authority in implementing its mandate of revitalising Bermuda's tourism sector.
David Dodwell, Chairman, Bermuda Tourism Authority, says: "The intent of the Authority is to function with as much transparency as possible. We want all of Bermuda to be aware of what we are doing, why we are doing it and how it will impact tourism.
"The website is one medium through which we can efficiently and effectively inform all Bermudians of what is being done to revitalise the industry. We hope that it is visited by many people on a regular basis."
Yesterday [Dec 19] Tourism Minister Shawn Crockwell announced the members of the Tourism Authority Board as Chairman David Dodwell, Phil Barnett, Paul Telford, Jessica Mello, Allison Towlson, Peter Everson, Earl Graves, and Allison Reid.
The Government said the Bermuda Tourism Authority "is open for business" and is "now responsible for the management of Bermuda's tourism product as an independent, dynamic and collaborative organisation."
Read More About
Category: All, technology