Following the death of legendary human rights icon Nelson Mandela yesterday [Dec 5], Bermudians join those around the world on reflecting on the legacy of a man who gave so much.
Revered around the globe for leading the fight against white minority rule in South Africa, Mr. Mandela suffered through 27 years of imprisonment at the hands of the apartheid government, and went on to become the first black President of South Africa, a Nobel Peace Prize winner and a world renowned humanitarian.
His long walk to freedom inspired people across the globe, and Bermudians from all walks of life stopped last night on hearing of his passing, with some brought to tears as they reflected his life and legacy.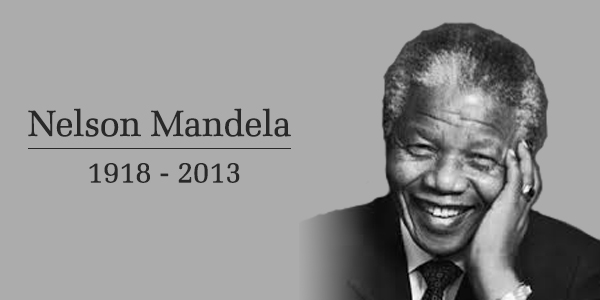 Premier Craig Cannonier [link], Opposition Leader Marc Bean [link], and the Bishop of Bermuda Rt Revd Nicholas Dill all paid tribute to the iconic figure, calling him an inspiration to us all.
They were joined by countless people, many of whom turned online to pay tribute. Upon news of his passing, social media feeds across Twitter, Facebook and Instagram became flooded with photos, memories and tributes to the late South African president
Governor George Fergusson said, "President Nelson Mandela's death marks the passing of one of the world's few truly unifying figures. His contribution to transition and reconciliation in South Africa is remarkable.
"But the whole world owes him a debt as a symbol of courage, principle and forgiveness. We will all mourn him."
Former Premier Dr Ewart Brown said, "Nelson Mandela stood for great ideals in a world that was not ready to practice those ideals. We have lost a giant."
Deputy Premier Michael Dunkley said, "His star shines brightly even in death because his life's work for freedom and justice provides an enduring legacy that extends beyond his native South Africa and compels us to greater public service…he is the world's greatest example of selfless,courageous leadership…"
MP Walton Brown said, "He was a man of great courage, conviction and vision. From revolutionary to statesman, he embodied inspirational leadership the likes of which the world has rarely seen."
Olympic triathlete Tyler Butterfield said, "The world has lost a great soul today, and was blessed to have it for his time. Nelson Mandela you will be truly missed. Rest in peace."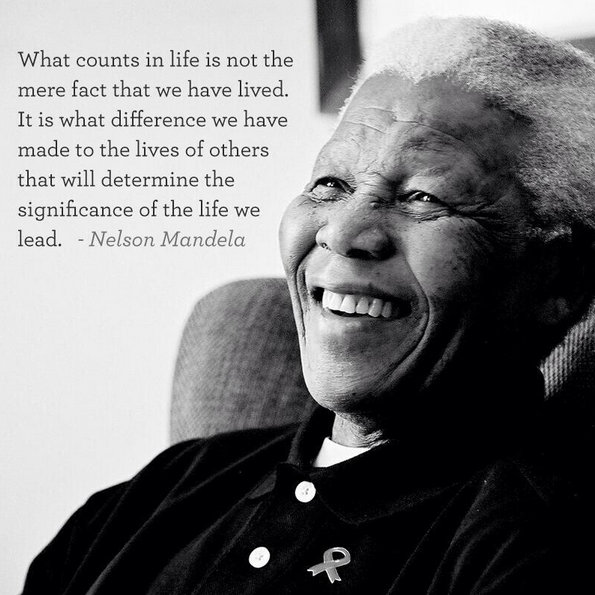 MP Terry Lister said, "Nelson Mandela was a man who rose above all men. He was able to wisely use his 27 years in prison to transform his own thinking such that when he was released from prison rather than calling down a fire storm of violence he preached peace for first South Africa then the World.
"In 1995 I went to South Africa and while there made the mandatory trip to Robbin Island. I stood in his cell and tried to imagine what caused him under those horrible conditions to become the man of peace that he became. These were conditions that would have broken many men instead it transformed him. Mandela will be remembered forever. We must live up to his ideals."
Senator Jeffrey Baron said, "Nelson Mandela personified grace, resilience and triumph. He redefined traditional beliefs about leadership.
"He challenged us to evolve, spiritually, when facing oppression and he lived his life free – despite his physical imprisonment – he was a free man who held beliefs, values and love- attributes that would set his countrymen free and inspire mankind to live more righteous. He is, without a doubt, again with god".
Both Caines brothers paid tribute to the late South African President, with Dwayne Caines saying, "Mandela was a living example of commitment and sacrifice.
"Our generation had the opportunity to see a man, stand for his principles be put in jail, however we also got the opportunity to see him leave jail and become the President of South Africa,a full metamorphosis right before our eyes.
"I remember Mr. Mandela being in jail and everyone wearing free Mandela tshirts and the boycotting of South Africa and South African products. I was also fortunate enough to be alive when Mandela was freed and the jubilation and celebration that followed.
"Certainly Mandela's life will serve as a global representation of service and sacrifice and for generations to come the story of his life will be told and celebrated. May Nelson Mandela rest in peace," concluded Dwayne Caines.
Wayne Caines echoed his brother's sentiments saying, "Nelson Mandela suffered under the oppression of apartheid. He fought for justice ad was imprisoned for his beliefs. After his imprisonment, Nelson Mandela could have let the pain and struggle of his past, 'imprison' him forever, he did not.
"Nelson Mandela's example of leadership, love and compassion was seismic and a major step change for global leadership. I am saddened to learn of my hero's passing. Our world is a better place as a result of his life and legacy, rest well Mandiba."
Former Senator Laverne Furbert said, "I, like the rest of the world, was saddened to learn of the passing of Nelson Mandela. In fact, I equate to learning of the news of my own father's passing several years ago.
"While we celebrate Mr. Mandela's life, I am urging people to remember that his work in South Africa did not finish with his passing. Although apartheid was outlawed in South Africa, still today hundreds of thousands of Black South Africans still live in a racist and segregated country.
"I have no doubt that Mr. Mandela will rest in peace," said Ms Furbert.
Political commentator Chris Famous said, "Mandiba has shown us all, that no matter what oppression one faces, stand up for what is right. Stand firm and your oppressors can oppress you no more. Your oppressors will eventually become your brothers and sisters."
Mr Famous recalled the work done by Bermuda's Glen Fubler, who was involved with the Anti-Apartheid movement in Bermuda and worked tirelessly to bring awareness and change.
Former MP John Barritt said, "As we celebrate his life, I remember this from Mandela's Conversations with Myself, from one of the many letters he wrote when imprisoned: "The ideals we cherish, our fondest dreams and fervent hopes may not be realised in our lifetime. But that is besides the point. The knowledge that in your day you did your duty, and lived up to the expectations of your fellow men is in itself a rewarding experience and magnificent achievement."
"A great man whose insight was but small reflection of his greatness, the greater part was his ability to deliver and live the message in a way that all men and women of this world could understand, and want to emulate. We may all be the poorer for his passing but richer for having lived in his lifetime."
Entertainer Mark Anderson said, "This is another sad day for the world. Mr Mandela was an influential legend. The first black President of South Africa, a Nobel Prize winner.
"He has inspired so many of our world and upcoming leaders, including me to show commitment, love, respect, dignity, professionalism and courtesy to our fellow man. For us to have freedom to enjoy it on the 'Highest Level."
Footage of Nelson Mandela being released from prison in 1990 at age 72:
Former Opposition Leader Kim Swan said, "The death of President Nelson Mandela brings to a close the life of a great man who possessed the courage to use his leadership skills to fight for the freedom of his people against the tyranny of an oppressive governmental regime that overtly practised racism against an entire country and by example transported that culture across the globe.
"The greatest example for mankind in modern years came following President Mandela's release as a political prisoner and the collapse of apartheid. With the transfer of power to the African National Congress, President Nelson Mandela led his people peacefully into a new era of freedom and democracy which allowed the black majority to govern South Africa.
"His example will forever be a beacon of hope for all mankind to follow – how a prison cell could not tarnish his humanity or the hope he held in his heart for his nation and all of its people – could shine so bright to light up the world.
His quote sums it up best, "as I walked out the door toward the gate that would lead to my freedom, I knew if I didn't leave my bitterness and hatred behind, I'd still be in prison."
"Thank you God for the life and example of President Nelson Mandela. May he rest in peace," said Mr Swan.
Mr Mandela will lie in state for several days, before he will be laid to rest. Heads of state and royalty from around the world are expected to make the journey to South Africa to pay tribute to the human rights icon.
Read More About