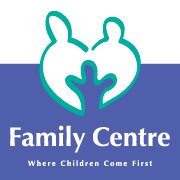 The Family Centre invites the community to participate in their annual cycling event, as part of their continued resolution to assist with strengthening children and families in Bermuda. The fourth annual Cycle for Change will be held on Sunday, January 5, 2014.
The Cycle for Change event continues to be a family-oriented cycling event that encourages quality family time and healthy living. This event promotes the importance of wellness through exercise and encourages families to spend time together.
"We try to hold special events that bring families together for quality time," says Family Centre Executive Director, Martha Dismont. "We also appreciate the opportunity to partner with companies that believe in the programs Family Centre offers."
Antonia Holder, Assistant Vice President of Development at Freisenbruch Meyer, said about her company's Cycle for Change partnership with Family Centre, "Freisenbruch-Meyer Group is proud to be a sponsor of this particular Family Centre event.
"We have a long standing relationship with the charity and truly believe in their philanthropic mission to address family-based problems with preventative programmes that ultimately break generational issues.
"Their Cycle for Change event is a timeless fundraiser that encourages the whole family to spend time together and we are excited to be a part of it."
Elite cyclists, including members of the Bermuda Bicycle Association and the Fat Tire Massive group, will begin in Dockyard with a 9.30am start, with the family cycle ride scheduled to begin at the Arboretum with a 10.00am start. All cyclists will take a leisurely route through Bermuda's parks, scenic landscape, and tranquil railway trail, before finishing at Ferry Reach.
Road marshals will be present throughout the family cycle portion of the ride. There will be water stops and restrooms along the route, and riders will enjoy lemonade refreshments, food vendors, and musical entertainment at the conclusion of the ride.
Chris Roque of Fat Tire Massive said, "We are excited to support this valuable event again this year. It is a great way to spend time with family while supporting a great cause."
The charitable event's registration fee of $20 per person in advance, or $25 on event day, includes a backpack, t-shirt, and water bottle. Children under 14 years of age must be accompanied by an adult. All cyclists under the age of 18 must fill out a waiver and return it with the registration form.
Registration and pledge forms are available from Family Centre, Winner's Edge, and Bicycle Works, or via email at cycle@selectsitesgroup.com.
Family Centre hopes that each cyclist and family will make an effort to raise at least $50 in pledges on top of the registration fee, and every cyclist that raises $100 or more in pledges will have their name entered into a prize draw.
All registration packets will be available for collection from Freisenbruch-Meyer Group on Friday, January 3 from 10.00am-3.00pm. The rain date for the Family Cycle Ride will be Saturday, January 11, 2014, with no rain date for the Elite Cycle Race.
Read More About