The streets of St George's were once again be filled with arts, crafts and local foods as this season of the Olde Towne Market came to an end today [Dec 22].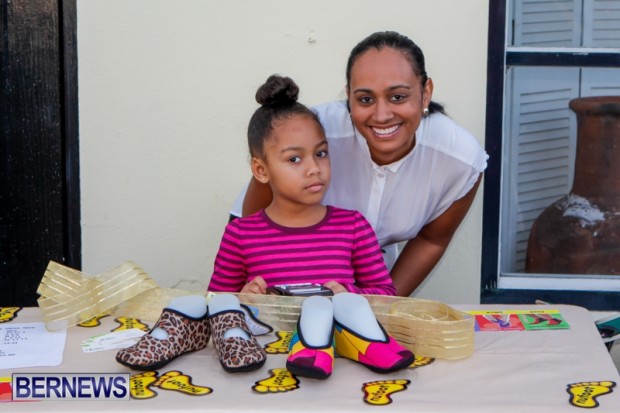 Christmas shoppers and Sunday venturers mingled throughout the old town enjoying the balmy weather and social outing. Amongs those seen on Water Street was former St George's Mayor and now MP Kenneth Bascome greeting visitors as they passed.
In addition, children were delighted when they saw that Santa Claus had taken time out of his busy schedule to visit the market.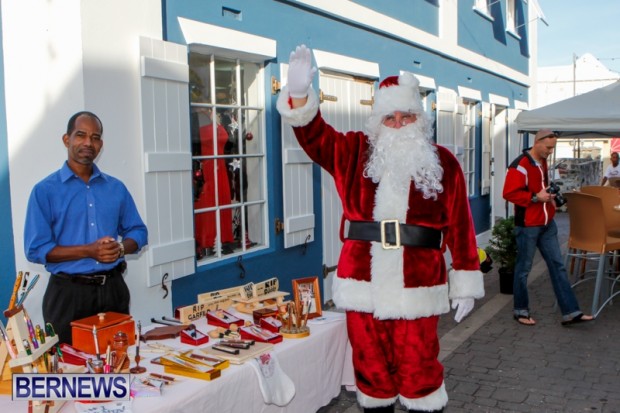 Everyone seemed in Christmas cheer as a group from the St George's Seventh Day Adventist Church made their way throughout the market stopping to sing Christmas carols.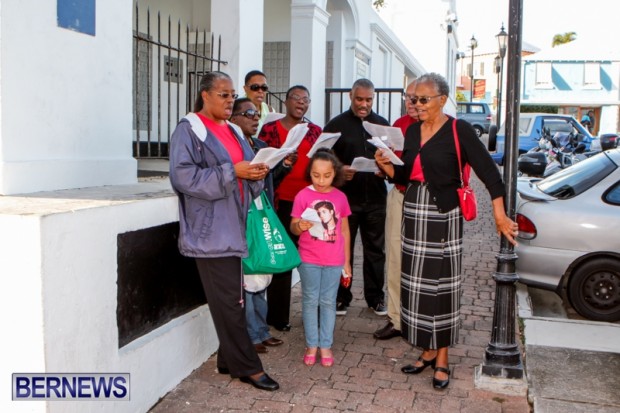 A group of three musicians also made an impromptu appearance outside The Book Cellar. The three attended the market individually and when they realized that each of them had their instruments, decided to entertain the passing shoppers.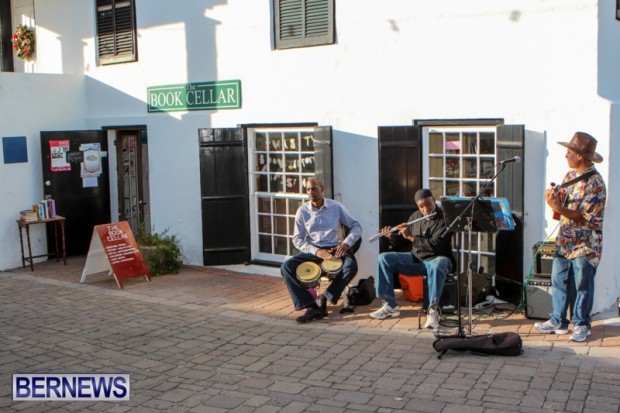 The St. George's Olde Towne street market was initiated by Michelle Wales and Cheryl Hayward Chew in October 2010 and it is now in its 9th season. For vendor registration or additional information on future Olde Towne Markets call 296-6185, email to oldetownemarket@yahoo.com or visit their website.
Click to enlarge photos:
Read More About