Bermuda's Tyler Smith has won the Goombay Splash Bowl Junior Tennis Tournament in the Bahamas, marking her second international win in recent days.
In her opening singles match, Smith defeated Dominique Vasile from the USA in straight sets 6 – 2, 6 – 2. Smith then advanced to the quarter-finals after going past American Paris Corley in straight sets 7 – 5, 6 – 3, and in the finals she defeated Elena Muller from the USA in straight sets 6 – 4, 7 – 6.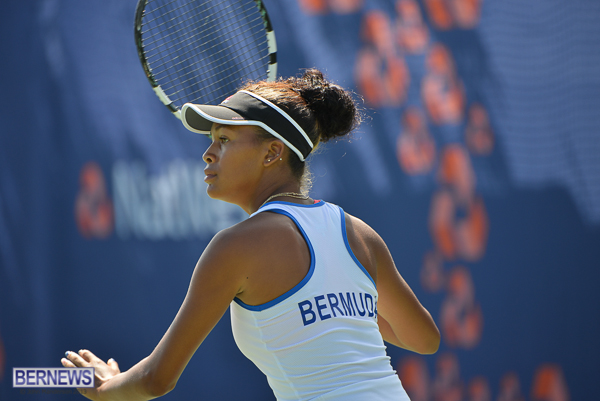 The tournament attracted some of the best young tennis players from around the world, with athletes representing the Bahamas, United States, Trinidad, Brazil, Japan, Jamaica, Denmark, Hong Kong, Germany, Mexico, Russia, Italy, Canada, India, Aruba, Venezuela and more.
This is the second international win in a row for the 17-year-old tennis phenomenon, as just over a week ago she was crowned the Ladies U/18 Champion following her straight sets win in the Delray Junior L6 Super Series Tennis Tournament in Florida.
- File photo
Read More About