[Updated with video] For several months, there has been a buzz around Elliot Primary School about the Science Fair. Despite the inclement weather, approximately 135 students from P3-P6 braced the torrential rainfall to display their projects on Monday, February 24, 2014.
The students anticipated showcasing their discoveries on what they researched. Some were nervous and wondered if they would receive ribbons for their valiant efforts.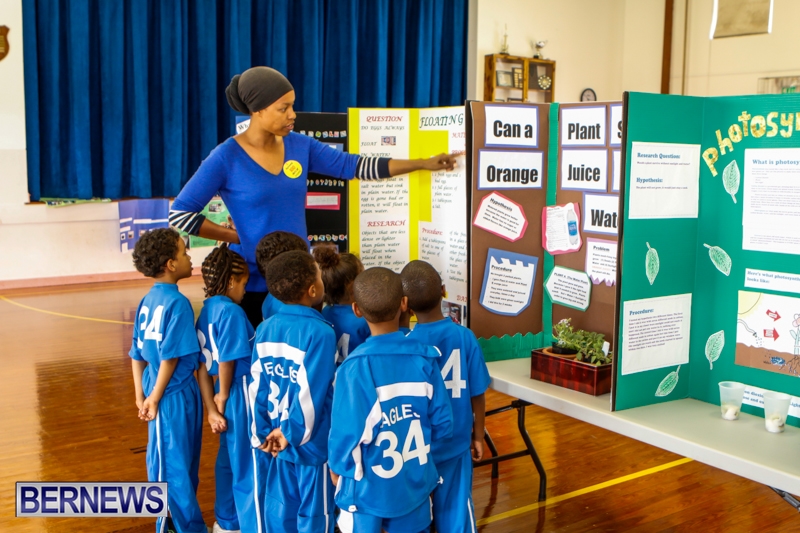 Judging commenced on Tuesday, February 25, 2014 with experts from The Bermuda National Trust, KBB, Greenrock, Ascendant Group, MOED and BUEI volunteering their time to be a part of this fantastic event. On Friday, February 28 recognition will be awarded to those students whose projects the judges deem to be exceptional.
Elliot Primary's Science Teacher Leader, Toyra Woolridge said, "It has been a wonderful experience to see such a great variety of fantastic work from the students. A special thank you goes out to the all of the parents who supported their children throughout the weeks."
Click to enlarge photos:
Read More About